High-Throughput in situ Synthesis of Biomimetic Magnetite Loaded Nanovesicles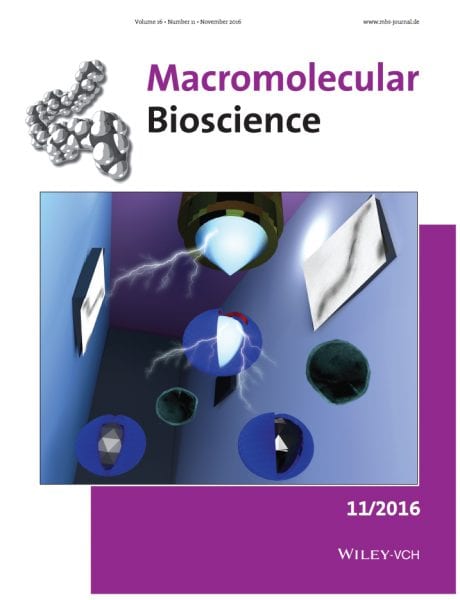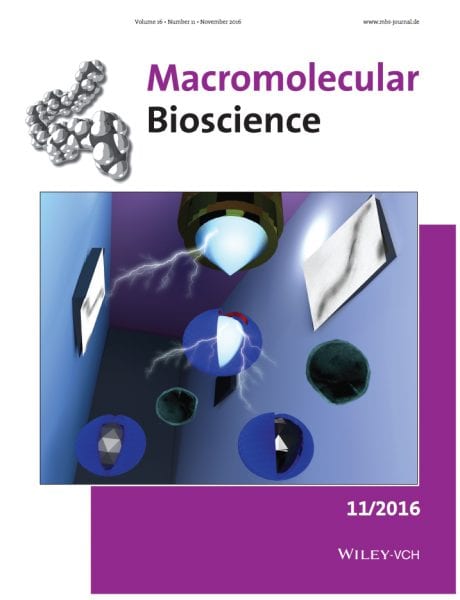 Naturally occurring magnetite magnetic nanoparticles are produced by magnetic bacteria within liposomes called magnetosomes. These have numerous desirable properties, for example, they are monodisperse in size and shape and inherently biocompatible due to their lipid coatings. They have thus shown great promise for nanomedical applications. However, the magnetic bacteria themselves are very slow growing so yields of naturally grown magnetosomes are very low due to their biological processes. Furthermore, their characteristics cannot be altered or modified significantly to suit particular applications. Hence there is a considerable drive to develop a new, more versatile and higher-yield method of producing magnetosomes.
Prof. Sarah Staniland and coworkers now describe a new approach for synthesizing magnetosomes that addresses these challenges. They use electrohydrodynamic atomisation to produce liposomes of tunable size and composition and electroporation to enable internalisation of ions and precipitation of individual single phase magnetite crystals. This is a conceptually new and highly flexible route for producing large yields of monodisperse, biocompatible magnetic particles with the potential to be developed for a full range of inorganic nanoparticles. Furthermore, these artificial magnetosomes offer a model system for the study of the biomineralisation process ex vivo to further our understanding of this process in nature.