Siemens Metals Technologies provides operators of continuous casting plants with an integrated laser measurement system for exact alignment of strand guide rollers. According to the company, under the hostile ambient conditions prevailing in a steelworks the system achieves a measuring accuracy of ± 0.07 mm.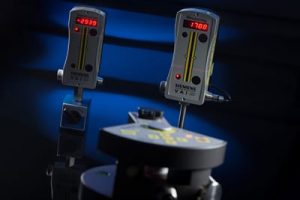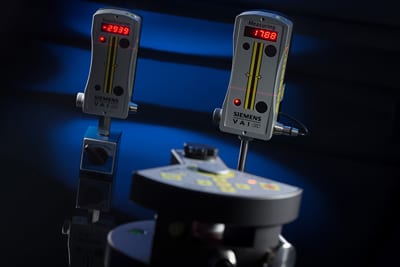 The new laser measurement system called Simetal Opal registers the strand guide rollers' current positions and, after quality control, saves the measured data in a log file. A user interface and automated measurement sequences simplify locally use and reduce measuring times, as Siemens reports. Saved measurements serve as basis for condition-based maintenance of the strand guide system to cut maintenance costs. The system can be integrated into both new and existing plants.
The company noticed that operators of continuous casting systems have to offer a wide portfolio of steel grades and cast cross-sections, while ensuring reproducible product quality. At the same time, system components have to achieve a long life with minimum maintenance requirements. Precise strand guidance is an essential prerequisite for this, calling for a fast and simple solution for alignment of the guide rollers.
The Simetal Opal system developed for this purpose uses a high-precision rotation laser, whose beams embrace a plane in space. This is used as the reference point for measuring the strand guide rollers. A laser receiver with an integrated microprocessor logs the measured values and transfers them wirelessly to a control unit where they are analyzed and backed up automatically with the aid of the specially designed software.
For each measurement, the system generates a test report that can be archived. This permits a precise comparison of target and actual positions. The system also features intelligent measured data management, which can be linked to monitoring the plant's status. This helps the plant operator to observe the required maintenance intervals and creates the foundation for a condition-based maintenance strategy. Siemens already applies Simetal Opal in its own production of strand guide components at the location in Shanghai.