Ceramic Polymer GmbH provides specific coating systems for the complete range of biogas applications: fermentation tanks, stirring units and ensilage vessels as well as bunker silos. Recently, a new product line was developed; special "winter systems", which can be applied at ambient temperatures down to minus 10°C.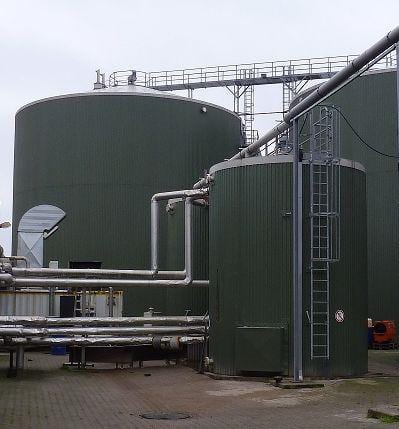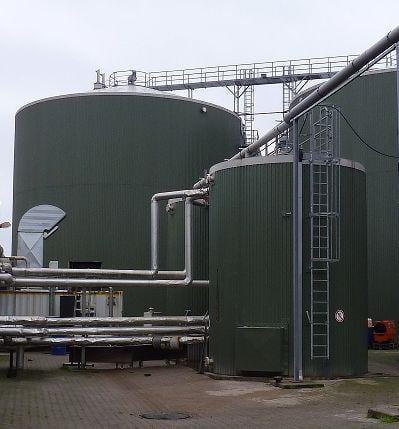 Even after a short operating time, extreme damage to concrete and steel can occur due to the extensive chemical attack of the highly corrosive biomass and biogas. Furthermore, the use of herbal and animal waste material such as pomace, slaughterhouse waste, slop, fat and oil increases the corrosiveness of the substance. Solvent-based coating products cause, for instance, osmotic blistering and the so-called washed out concrete is induced by insufficient acid resistance. Concrete erosions of 1 to 2 cm and extreme corrosion damages on all steel components are measured per year, as Ceramic Polymer reports.
Specific and targeted coating products whereas feature durable value preservation for fermenters, hygienisation tanks and all kinds of component parts of biogas plants. These systems are applied directly onto steel and even concrete substrates without the previous use of a primer. Through several years of intensive research in corporation with an independent institute, Ceramic Polymer GmbH has developed special internal coating systems for biogas plants, which provide a steady long-term protection against biocorrosion induced by SRB-bacteria. The unique mode of operation has been registered for international patent.
The combination of specific fillers and reactive hardener compositions enables the use of the new "winter product series" during dry winter seasons with ambient temperatures down to -10°C. According to the company, these special coating systems are still sprayable even under these conditions and they cure within 2 to 3 days. After 7 days of curing, the coated surface is generally chemical resistant, thus largely preventing temperature-dependent down times.
Even with this product extension, the physical properties of the high-performance products remain intact, pledges Ceramic Polymer. Besides excellent chemical resistance against high corrosive liquids and gases at elevated temperatures, the solvent-free "winter systems" provide an outstanding adhesion on steel and concrete substrates. Because of their direct application without use of a primer, new buildings and renewals of biogas plants can be conducted efficiently during the winter season.