The Macromolecular Journals are happy to present the latest edition of Best of Macromolecular Journals. Of around 1000 manuscripts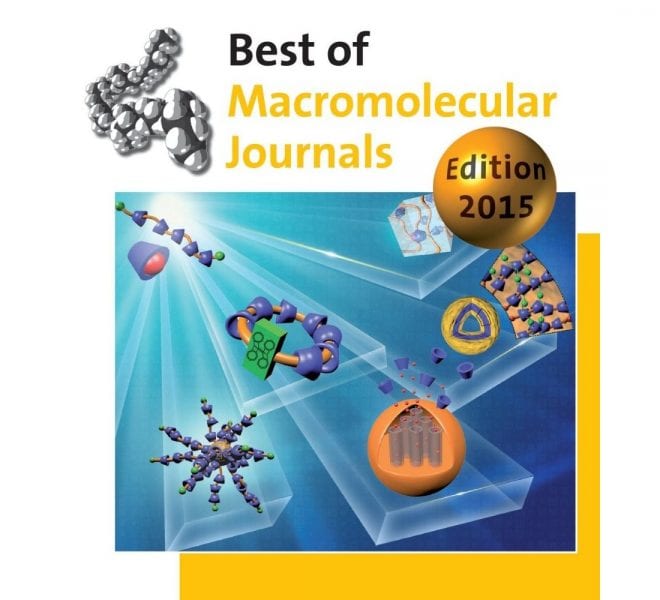 published in the six Macromolecular journals in 2014, the top 9 have been selected to appear in the Edition 2015. As always, the choice was very hard.
Here are the selected contributions – Congratulations to all winning authors!

 – Macromolecular Rapid Communications highlights a Review Article by Greg G. Qiao on cyclodextrin-based hydrogels and a Communication by Timothy J. White on photopiezoelectric composites.
– Macromolecular Chemistry and Physics presents 2 outstanding Trend articles by Graeme Moad on the kinetics of RAFT polymerization and by Kenneth B. Wagener on precision polymers through ADMET polymerization.
– In Macromolecular Bioscience the race was made by contributions from Anna Musyanovych and Yadong Wang.
– A Review Article by Omar Faruk on natural fiber reinforced composites was selected by Macromolecular Materials and Engineering.
– Recent works by Marc A. Dubé and Per B. Zetterlund were chosen as the best papers in Macromolecular Reaction Engineering and Macromolecular Theory and Simulations.
Enjoy reading the Best of – All articles can be accessed for free.