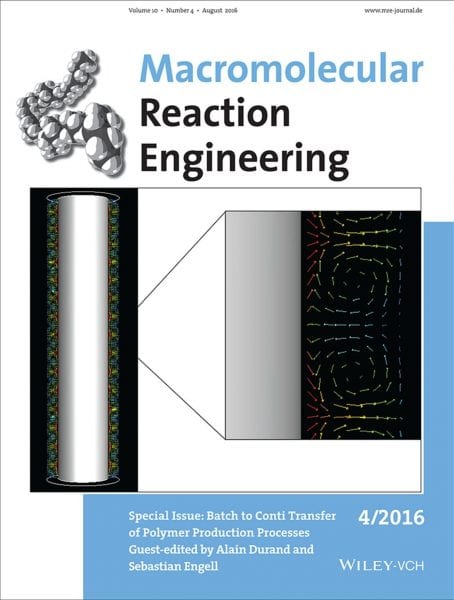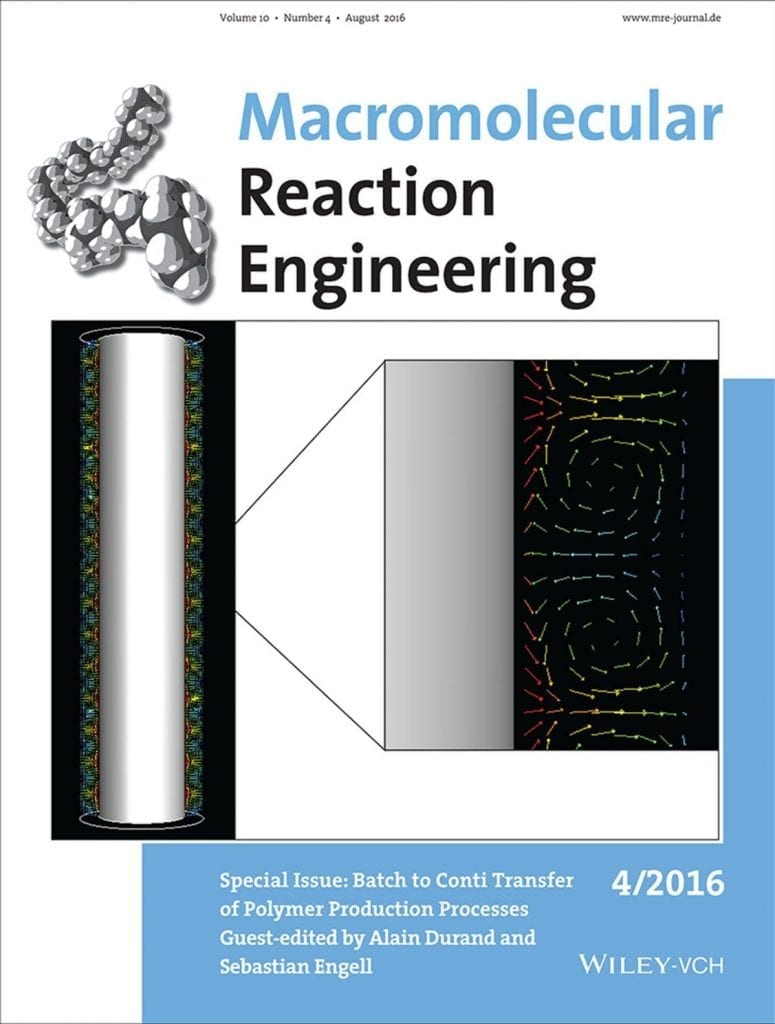 Industrial production of speciality polymers usually takes place in batch or semibatch reactors, making use of their ability to produce many products from different recipes and their easy adaptability to changing demands. However, heat removal and the need for cleaning between batches remain challenges for this type of reactors.
In comparison, for continuous production the heat removal capacity is larger, the process can be more tightly controlled, and less cleaning is required in the absence of product changeovers.
Switching production from batch to continuous processes therefore can lead to savings of energy and material, improved sustainability, and better economic performance.
Scientific and technological issues that arise in this context are presented in a recent special issue of Macromolecular Reaction Engineering on "Batch to conti transfer of polymer production processes", guest-edited by Alain Durand (Université de Lorraine, Nancy, France) and Sebastian Engell (Technical University Dortmund, Germany).
The special issue includes work carried out within the framework of the European research project "Flexible, Fast, and Future Production Processes (F3 Factory)", aiming at designing small to medium scale plants for delocalized production.
Read here for free the full introductory Essay by Alain Durand and Sebastian Engell: