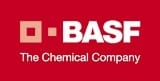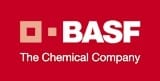 BASF Corporation, through its Ovonic battery materials affiliate, has announced that it has granted OM Group, Inc. (OMG) a royalty-bearing license covering cathode precursor materials used in lithium-ion batteries. The license also covers the proprietary processes used to manufacture these materials. 
Ovonic, based in Rochester Hills, Michigan, is the global leader in nickel-metal hydride (NiMH) battery technology and a leading producer of cathode materials and their precursors for both NiMH and lithium-ion batteries.
Ovonic has a formidable portfolio of more than 220 worldwide patents covering its cathode materials and precursors, as well as its innovative production processes for manufacturing such materials. Since 1996, Ovonic has produced mixed metal oxide cathode materials in its Troy, Michigan, facility using its proprietary production processing technology.
"We are pleased to establish a process and materials licensing agreement with OMG following the successful completion of a joint development program that has proven the applicability of Ovonic's technology in meeting OMG's exacting requirements," said Ralf Meixner, Senior Vice-President of BASF's Battery Materials business.  "We remain committed to driving our customers' success by providing low-cost, high-yield solutions for the manufacture of high-quality cathode materials for lithium-ion batteries."
"We have found Ovonic's proprietary manufacturing process to be a flexible, cost-effective solution for OMG," said Steve Dunmead, Vice President and General Manager, Specialties, OMG. "The Ovonic license allows for the production of a wide range of cathode precursor materials including nickel-cobalt-manganese (NCM) and nickel-cobalt-aluminum (NCA) chemistries for lithium-ion batteries, which provides a strong fit with our business needs."