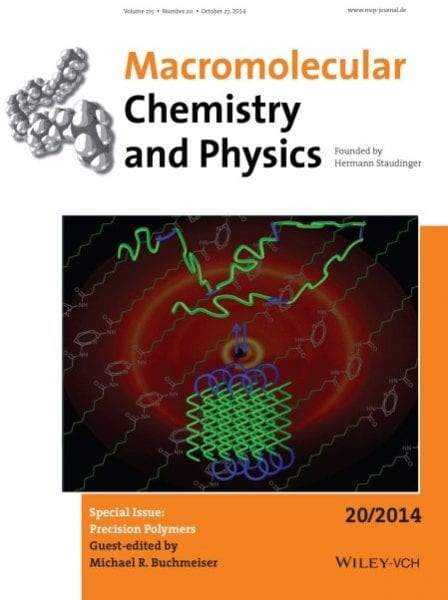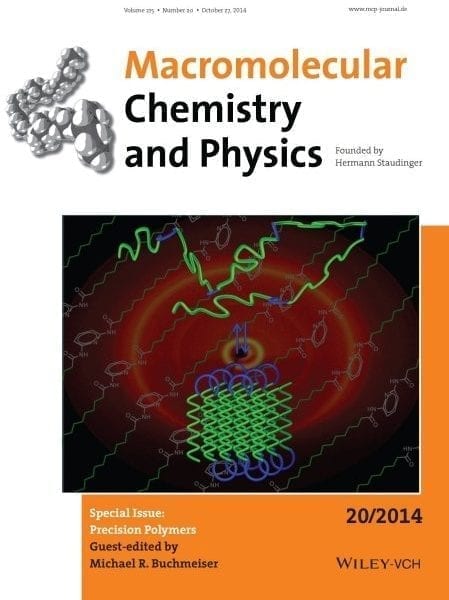 With a rapidly growing amount of polymer classes and synthetic techniques, polymers have entered many new areas and allowed for the development of new technological fields, whether on the macro-, meso- or microscale. The high degree of definition with which we can nowadays synthesize polymers should help to pave the path to highly sophisticated applications, e.g., in medicine or in polymer-based electronics. For this purpose it is needed to synthesize polymers with high molecular precision, similar to what biology does in the manufacturing of biopolymers such as proteins, peptides, or DNA.
What has to be done to this regard is to further sharpen and broaden our synthetic methodologies, both in terms of precision and productivity. Complementarily, our analytical skills need to be improved continuously.
Concisely entitled "Precision Polymers", the recent special issue of Macromolecular Chemistry and Physics was guest-edited by Michael R. Buchmeiser (University of Stuttgart) and presents some of the new and exciting developments in the synthesis and properties of precision polymers. The compiled set of reviews and original research papers is meant to addresses those topics that adequately represent ongoing developments in this field.
Read here for free the full introductory Essay by Michael R. Buchmeiser: