Porous metals and metallic foams have been, for the last 25 years, the focus of very active research and development activities around the world, both at the academic and industrial levels. These materials are used when the combination of metal properties with the characteristics of a properly designed cellular structure provides advantages over other types of materials. They possess a spectrum of unique properties that can be tailored as a function of the final application, such as high impact energy absorption under mechanical load, high specific stiffness and strength, high fire resistance, air and water permeability, unusual acoustic properties for a metallic component, and low relative thermal conductivity.
Porous metals and metallic foams are now produced by various companies and used in numerous applications such as light-weight structures, biomedical implants, dust and fluid filters, engine exhaust mufflers, porous electrodes, heat exchangers, sound absorbers, mechanical damping devices, sensors and catalyst substrates. This is currently a wide topic in which several research areas (physics, chemistry, materials science, engineering) merge together to develop improved materials that could be used in a clever way to solve particular engineering problems.
A new special section of Advanced Engineering Materials features a selection of the papers presented during the 9th International Conference on Porous Metals and Metallic Foams (MetFoam 2015), which was held in Barcelona . The conference encompasses papers dealing with basic fundamentals, fabrication, morphological, and microstructural characterization, property profiles, secondary operations, and various applications of porous metals and metallic foams. More than 200 papers were presented by a broad group of researchers from 36 countries. Scientists and engineers representing universities, federal laboratories, and industries attended.
It is our hope that this selection of papers will provide a representative insight into the developments presented at MetFoam 2015.
Read the following articles for free for a limited time!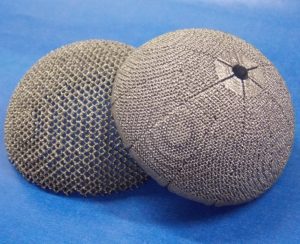 Mohammed Menhal Shbeh and Russell Goodall
For more details on this Review please click here.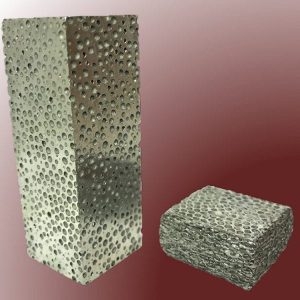 Overview of Composite Metal Foams and Their Properties and Performance
Jacob Marx and Afsaneh Rabiei
For more details on this Review please click here.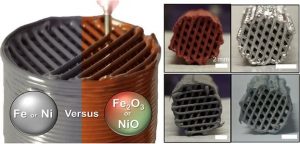 Iron and Nickel Cellular Structures by Sintering of 3D-Printed Oxide or Metallic Particle Inks
Shannon L. Taylor, Adam E. Jakus, Ramille N. Shah and David C. Dunand
In this Full Paper iron and nickel cellular structures (relative densities between 32 and 49%) comprised of layers of parallel struts are investigated.