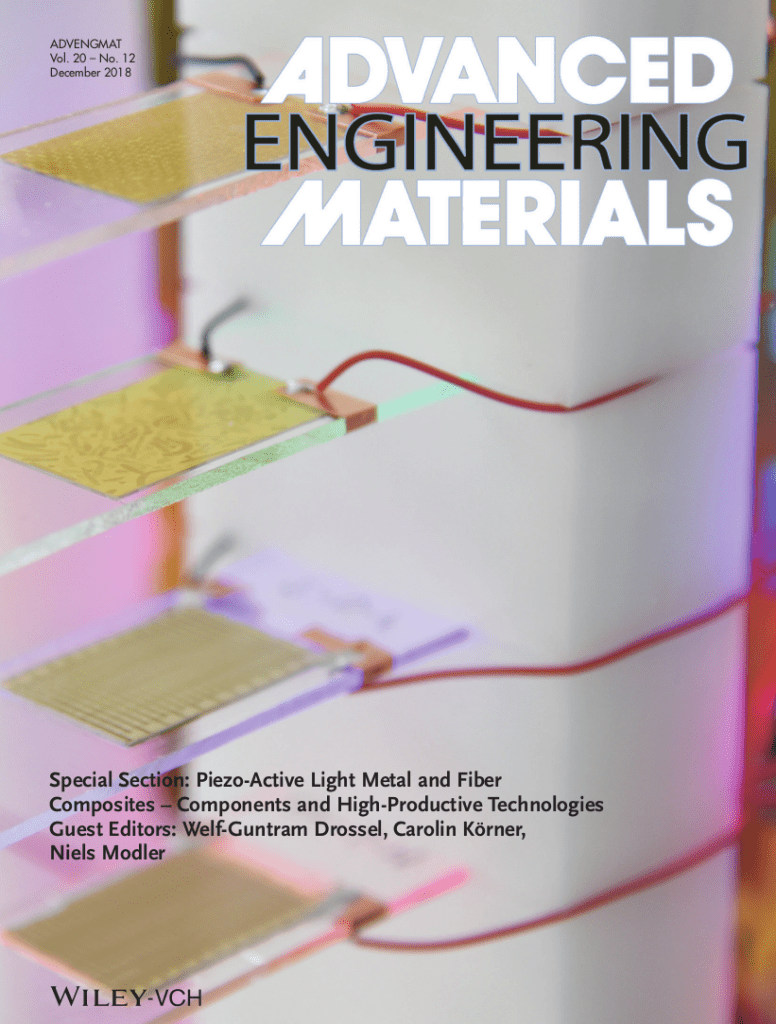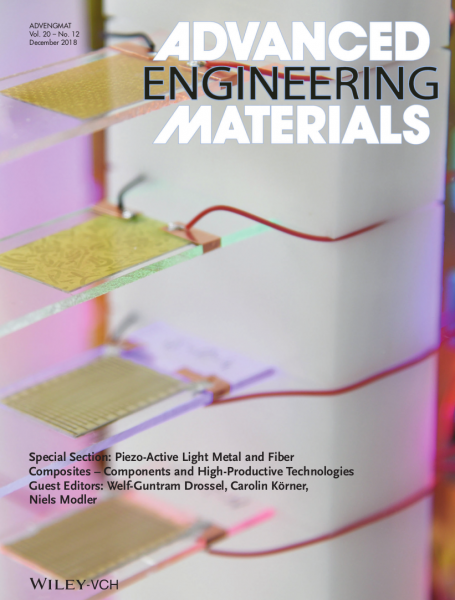 Globalization, the scarcity of resources, and climate change constantly raise new questions in the field of production engineering. One promising approach to the challenges involved is to reduce component weight with the aid of lightweight design. The integration of sensors and actuators made of "smart materials" into lightweight composites facilitates enhanced characteristics and functions such as ultra‐lightweight design, superior dynamic properties, and structural health monitoring.
The research approach adopted by the Collaborative Research Center/Transregio 39 "high‐volume compatible production technologies for light metal and fiber composite‐based components with integrated sensors and actuators" (PT‐PIESA) targeted the resolution of this design conflict with the aid of high volume‐compatible production technologies for active lightweight structural components.
A focus was on the acquisition of the scientific fundamentals required in order to achieve the substance‐to‐substance integration of piezoceramics into high‐performance components, forming part of lightweight structures made of aluminum or fiber‐reinforced polymers, such as those encountered in motor vehicles, aircraft, rail vehicles, and wind power plants.
Conventional high‐volume production technologies in the form of sheet metal forming, aluminum die‐casting, and fiber‐reinforced composite production were adapted to include scientifically substantiated solutions, enabling the integration of piezoceramic modules. The close functional and spatial arrangement of sensors, actuators, energy harvesters (piezoelectric generators) and adapted sensor/actuator electronics were found to enable the combination of active and passive structural parts to create active structural components.
The wide variety of topics addressed and strong networking between sub-projects led to the establishment of numerous continuative transfer projects and cooperative ventures that facilitated the transfer of the knowledge acquired to industrially-relevant areas of application and demonstrators.
Some of the most recent results have been compiled in the Special Section of Advanced Engineering Materials on "Piezo‐Active Light Metal and Fiber Composites – Components and High‐Productive Technologies", guest-edited by Welf-Guntram Drossel, Carolin Körner and Niels Modler.
Enjoy reading!