The latest issue of Advanced Optical Materials is now available. You can sign up to access all Advanced Optical Materials articles right here!
These articles were highlighted on the covers of the Advanced Optical Materials April issue: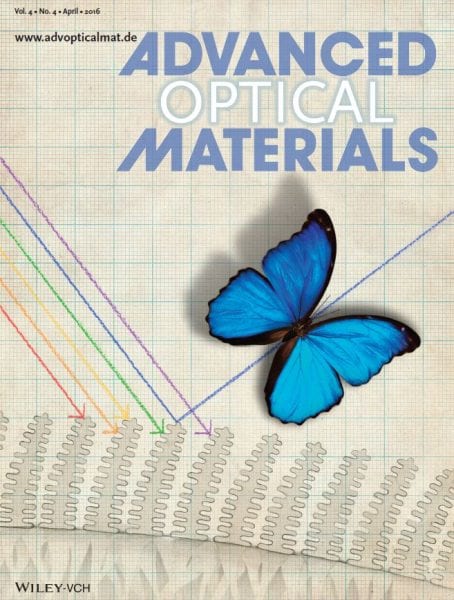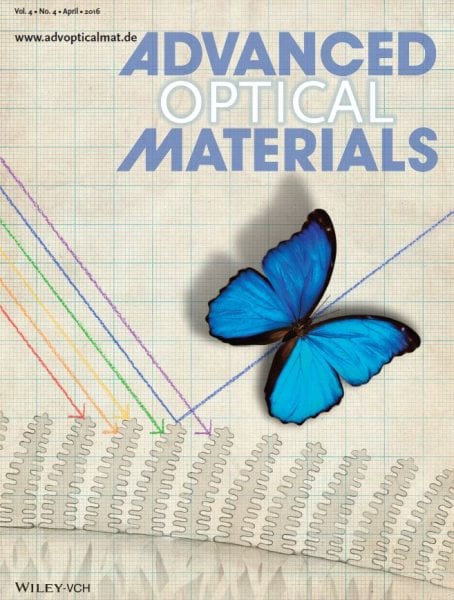 Morpho Butterflies
Morpho butterflies are intriguing due to their iridescent bright blue colours which originate from the Christmas-tree-like structures found in their scales. Through the advancements in nanotechnology, several attempts have been made to mimic these photonic structures and properties. In their article, which is highlighted on the front cover, H. Butt and co-workers review the computational and experimental research dedicated so far to understand and replicate the blue Morpho butterfly wings.
Metamaterials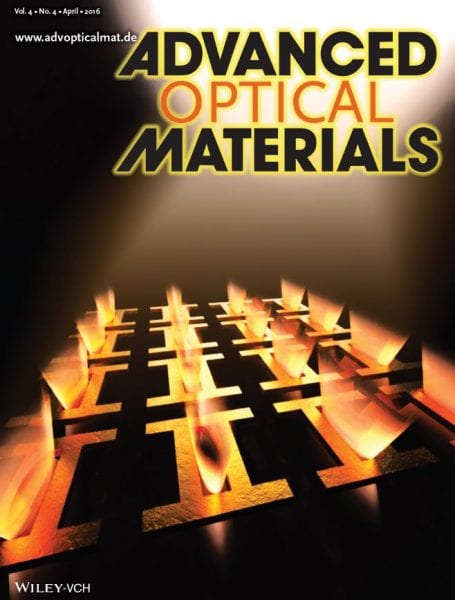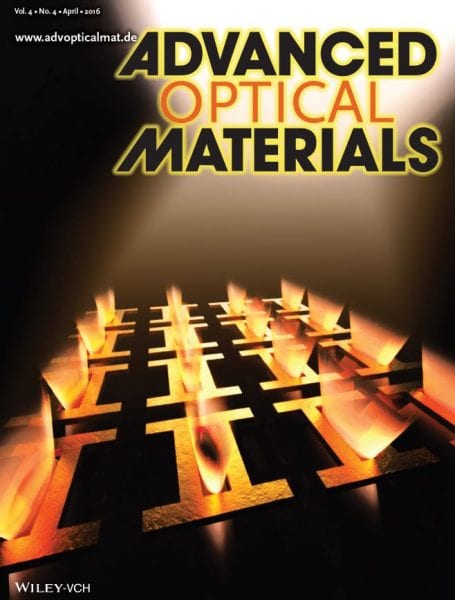 In the work featured on the inside cover, self-complimentary terahertz meta-atoms are developed by combining cut-wire resonators and their pseudo-complimentary structure to resonate with incident terahertz waves simultaneously. H. Lee and co-workers successfully present this self-complimentary single meta-atom as a new way to achieve electromagnetically induced transparency analogues. This is achieved with the localized H-field at the resonance to focus E-fields into the hole of the pseudo-complimentary cut-wire within a unit cell.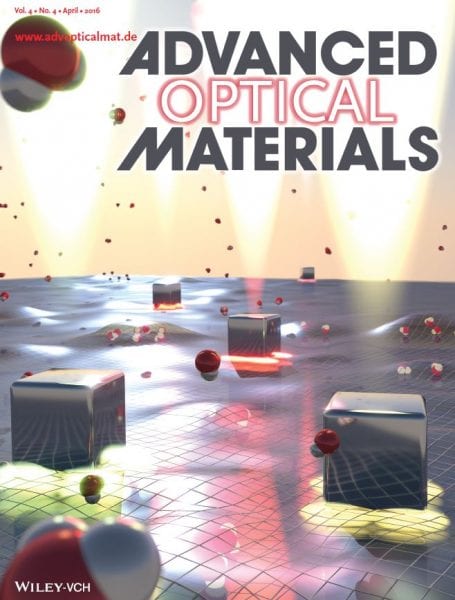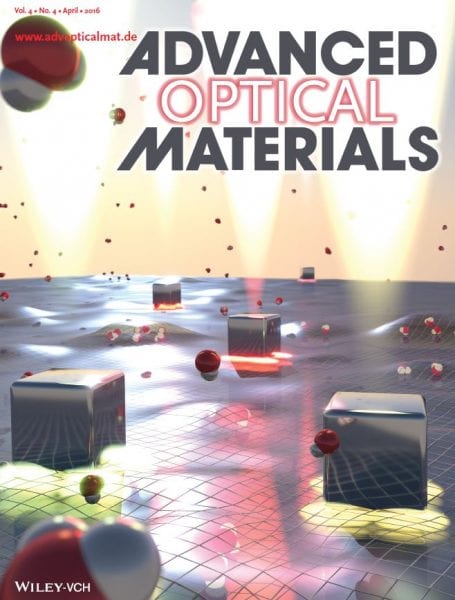 Sensors
A. W. Powell and co-workers develop an optical humidity sensor based on the plasmonic response of a nanocube and a metal surface separated by a polymer with a high expansion coefficient when exposed to water. The sensing element, which is presented on the back cover, has a sub-wavelength footprint and exhibits high sensitivity and fast reaction times compared to other plasmonic sensors. The sensitivity dependence on both nanocube and polymer layer parameters is theoretically investigated.