In 2016 living anionic polymerization celebrated its 60th anniversary. Initiated by the groundbreaking work of Michael Szwarc in 1956, this synthetic method has led to a great variety of polymer architectures, ranging from simple AB diblock copolymers to complex triblock, multiblock and miktoarm structures.
"The living synthesis technique and its manifold consequences continue to inspire researchers in diverse areas ranging from polymer chemistry to nanotechnology, soft matter physics, biology and pharmaceutical sciences, to name only a few relevant fields" state Professor Holger Frey and Professor Takashi Ishizone.
"Industrially, each year more than 700 000 tons thermoplastic elastomers based on triblock copolymers are prepared by carbanionic polymerization. Several million tons of poly(ethylene glycol) and copolymers with propylene oxide are produced by the living oxyanionic polymerization. These examples clearly demonstrate the immense industrial significance of anionic polymerization methods, whenever precise control of chain length and terminal functionality is required or specific architectures are vital."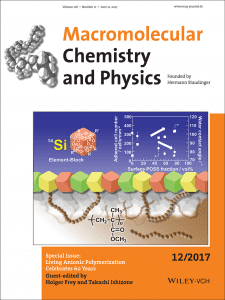 To celebrate the impact of living anionic polymerization on polymer science, Holger Frey and Takashi Ishizone guest-edited two special issues of Macromolecular Chemistry and Physics. The issues are a collection of papers show casing recent progress in this fascinating area. The first issue summarizes contributions from scientists mainly based in Asia, while the second issue is due to appear in early 2018 and will contain contributions from Europe and the Americas.
You can find HERE contributions to the first issue.
Selected articles are accessible for free until October 31, 2017:
Precise Synthesis of Functional Block Copolymers by Living Anionic Polymerization of Vinyl Monomers Bearing Nitrogen Atoms in the Side Chain by Jae-Suk Lee et al.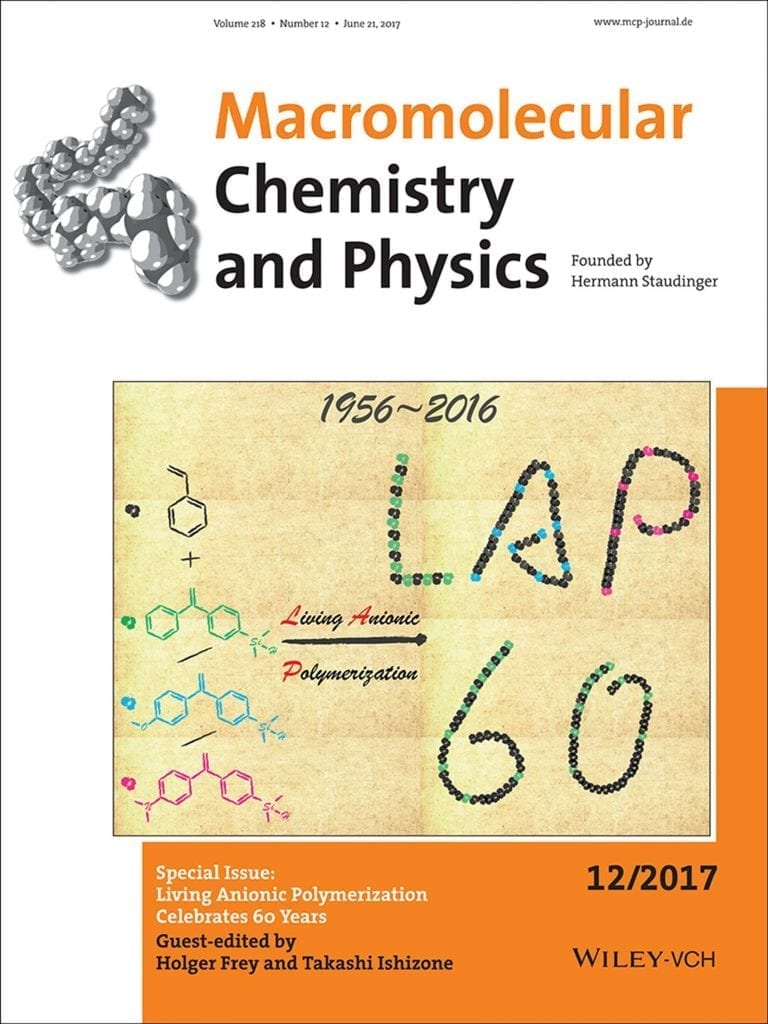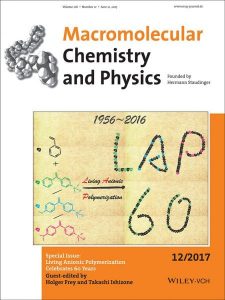 Anionic Polymerization of Divinylbenzenes Possessing Methoxy Group by Takashi Ishizone et al.
Anionic Polymerizations of Bis(terphenyl) Substituted Butadienes for Precursors of Head-to-Head Substituted Polyacetylenes by Junpo He et al.
Interested in contributing to Macromolecular Chemistry and Physics?
Submit HERE your next paper to the journal. We look forward to it!