This year Macromolecular Rapid Communications is celebrating it's 40th anniversary. More than 30 board members have contributed to the first issue, which is now available for free for a limited time.
While every paper in this issue is a highlight, we have taken the liberty to highlight 5 of them below:
Zhixiang Wei reviews the Recent Progress in Polymeric Carbonyl‐Based Electrode Materials for Lithium and Sodium Ion Batteries. Advantages of organic electrode materials, device architectures, and charge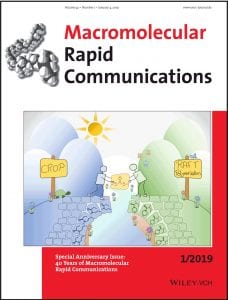 storage mechanisms are discussed, while some challenges and solutions are also outlined.