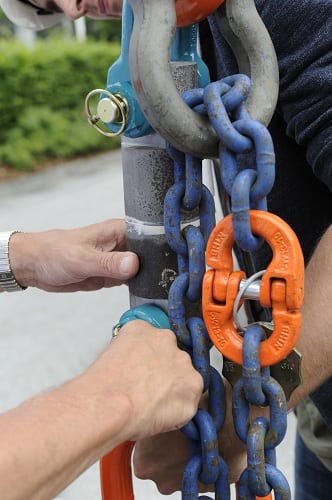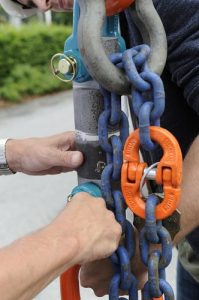 The adhesion world record has been broken: a 10 metric ton truck was suspended from a crane and held one meter above the ground for one hour on the premises of 3M. What makes this so special is that the truck was held solely by a normal, commercial 2-part structural adhesive applied to a surface 7 cm in diameter. World record judge Olaf Kuchenbecker was on site and officially certified the new world record.
"This was a huge challenge. We're very proud to have broken the world record in bonding," said Günter Gressler, Managing Director at 3M Deutschland GmbH. "In preparing for this challenge, we tested the adhesive for several months in a series of many different tests, so we're very pleased with the success of the record attempt."
The adhesive used for the world record is a commercially available 2-part structural adhesive that achieves high strength on metals and is able to withstand extreme temperatures of up to 230°C. 3M Scotch-Weld DP 760 is specifically designed for bonding metals such as aluminum, steel and brass.
Roughly 1,000 spectators had gathered on the outdoor grounds of the headquarters in Neuss to watch the one-hour world record attempt (captured in the video at the bottom of the page). During the record attempt, a side program was also held with music and live acts.
The introduction of a world premiere was at the focus of a trade symposium held after the successful world record attempt. The two-part structural adhesive was presented under the slogan "Beyond Limits: the Fascination of Technologies and Innovations." The product features a color indicator that for the first time clearly shows the curing progress of an adhesive bond using the traffic light colors red, yellow and green. Visual indication of the chemical process allows the bonding of materials to be monitored, thus preventing the bonds from being subjected to loads prematurely. This innovative adhesive is to be launched at the beginning of 2013.