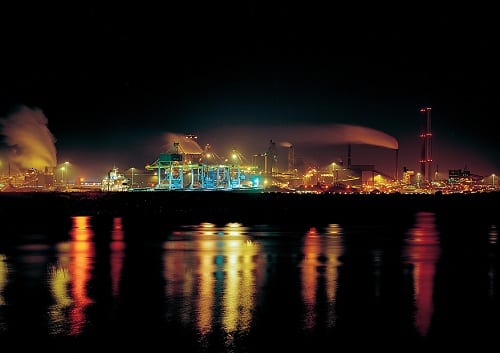 With an investment of 2.3 million euros at the company's IJmuiden site in the Netherlands Tata Steel wants to develop steels which are lighter, stronger and better able to withstand crashes. The R&D investment follows close collaboration between Tata Steel and three major European car manufacturers to understand their requirements for future car models.
The company considers the facility to be the most technologically advanced in the world, combining the characteristics of commercial industrial lines alongside special research features to control and measure atmosphere, temperature, speed, force, stress and friction. It was upgraded by the two leading equipment suppliers in the field, Schuler and Schwartz, and incorporates a hot press forming line that presses heated steel sheets into vehicle parts.
Henrik Adam, Chief Commercial Officer of Tata Steel in Europe, said: "This investment comes out of discussions we have been having with some of our automotive customers about their visions for the vehicles of the future. This upgraded facility will enable us to work more closely with them, not only to develop the new, advanced steels they increasingly require, but also to help them improve their performance when they process these steels using their own equipment."
Hot press forming is increasingly being used by automotive manufacturers and their suppliers to manufacture complex body parts capable of withstanding impacts. The steels used to make these parts need to be ultra high strength and as light as possible in order to achieve great safety and environmental performance.
According to Tata Steel, hot formed parts make up more than 20%, by weight, of some recently launched car models. The use of steels whose strength has been enhanced through the inclusion of boron is growing particularly rapidly. The Indian company is developing zinc-coated boron steels, which offer better corrosion resistance compared to other boron steel grades.