In the future, the aviation sector, in particular commerical airlines, aims to introduce biofuels for air transport. Due to the special requirements for jet fuels, however, so far, in aviation, biofuels have only been used in individual pilot projects. In order to change this situation, the Forschungszentrum Jülich (Jülich Research Center) has joined forces with four departments from the RWTH Aachen University.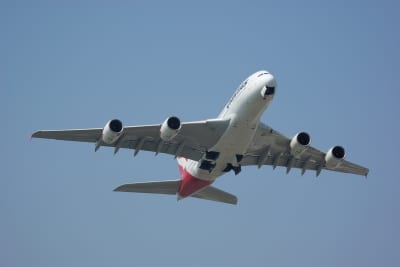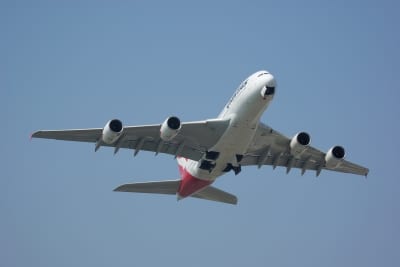 The Research Center and these four departments, representing the fields of Technical Chemistry and Petrochemistry, Chemical Process Engineering, Mechanical Process Engineering, and Process Systems Engineering, will test and investigate the economical and ecological feasibility of bio jet fuels made from microalgae. The German Federal Ministry of Agriculture, Food, and Consumer Protection has supported the project, titled "Aufwind – Algae Cultivation and Conversion into Aviation Fuels: Economic Efficiency, Sustainability, and Demonstration," with €5.75 million.
Of particular interest for use in air transport is biokerosene. In this context, algae is a promising raw material with several advantages: they can capture and convert carbon dioxide in industrial emissions, they produce valuable products in great quantities, and they do not compete for arable land. As phototrophic organisms they can use the energy from light to carry out metabolic processes, and they can be easily cultivated in so-called photobioreactors. Furthermore, some algae contain high levels of lipids and oils.
The Aufwind project sets out to use all these characteristics for the production of aviation fuels. Over the next two and a half years, the twelve project partners seek to optimize the production of oil from algae and its conversion into biokerosene. To this end, they will investigate the entire process chain, from the cultivation of algae, the harvesting, the extraction of fuel precursors, to the production of a standardized jet fuel.
One of the sub-projects will analyze and compare different photobioreactor technologies for algae cultivation in order to reach conclusions about their viability under Middle European conditions. Also, the project investigates the energy-related uses of algae biomass, which have not been a focus in algae biotechnology so far, but are gaining in significance for climate-political reasons and in view of the scarcity of fossil energy resources.
Under the leadership of Forschungszentrum Jülich, the following partners collaborate in the "Aufwind" project: EADS Germany, Deutsches Biomasseforschungszentrum, the bioreactor company NOVAgreen, Phytolutions GmbH, Lausitz University of Applied Sciences, OMV Germany, RWTH Aachen University, TU München, the Fraunhofer-Gesellschaft zur Förderung der angewandten Forschung, Verbio Biofuel and Technology, and Verfahrenstechnik Schwedt.
Image: Tim Beach / FreeDigitalPhotos.net