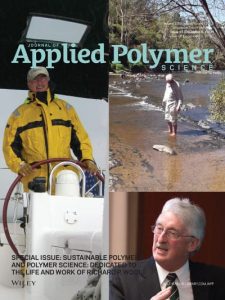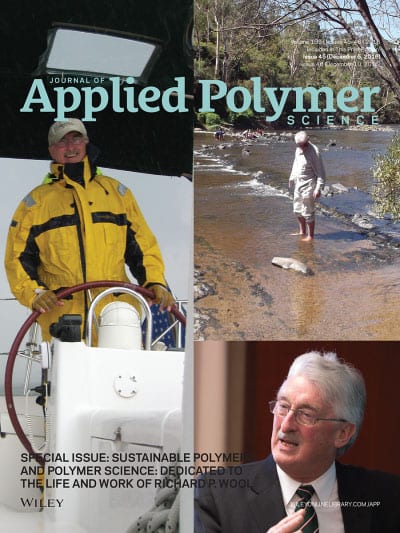 A new special issue in the Journal of Applied Polymer Science has been published on Sustainable Polymers and Polymer Science and is dedicated to the life and work of Richard P. Wool. The issue was guest edited by Joseph Stanzione III and John La Scala.
Manufacturing materials from sustainable resources can help reduce our reliance on petroleum. Richard Wool, who spent his most recent years as a professor at the University of Delaware, was among the forefront of scientists working to produce polymers from renewable materials, such as lignin, cellulose and plant oils. The polymers he and his team fabricated were not only environmentally sustainable, but also high performing, and therefore more suitable for mass production. It is thanks to Richard's scientific contributions and leadership that many scientists around the world are studying and producing sustainable polymers today.
The special issue contains a review on Richard Wool's contributions to sustainable polymers research, along with reviews on recent advances in bio-based epoxy resins and curing agents and carbon fibers derived from bio-based precursors. The primary research articles detail a wide range of work on sustainable polymers, including thermosetting polymers, using carbon dioxide as a monomer, alternatives to styrene and bio-based epoxy resins. Renewable thermoplastic polymers are also discussed, as well as nanocomposites with renewable binders and fibers.
All articles in this issue are free to access until the end of November 2016. We hope you enjoy this special issue on Sustainable Polymers and Polymer Science.