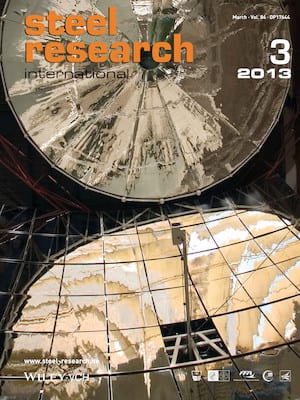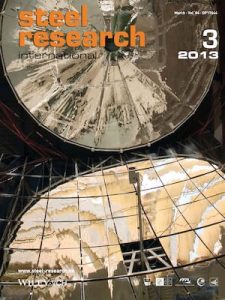 In each issue Steel Research International brings you the most important research in steel and related materials.  But which articles are getting the most attention?  In this new series we'll be reporting the top 5 most accessed articles in Steel Research International to show you the articles that are being read the most.
Is you're article in the Top 5 this month?  If so,  tell your friends and colleagues, share on social media or leave a comment below.
1. Selection of Desulfurizing Agents and Optimization of Operational Variables in Hot Metal Desulfurization (10.1002/srin.201200085)
2. Calculation of the Total Solidification Time for the 230t Large Steel Ingot (10.1002/srin.201200171)
3. Effect of Magnetic Field Intensity on Abnormal Microstructure in Fe-1.1%C Alloy (10.1002/srin.201200067)
4. A New Method of Rail Head Hardening of Standard-Gauge Rails for Improved Wear and Damage Resistance (10.1002/srin.201200140)
5. Investigation on Water Model for Fluid Flow in Slab Continuous Casting Mold With Consideration of Solidified Process (10.1002/srin.201200076)
You can find out about the latests articles in Steel Research International the moment they are published online using RSS feeds or email alerts; see the journal homepage for more details.