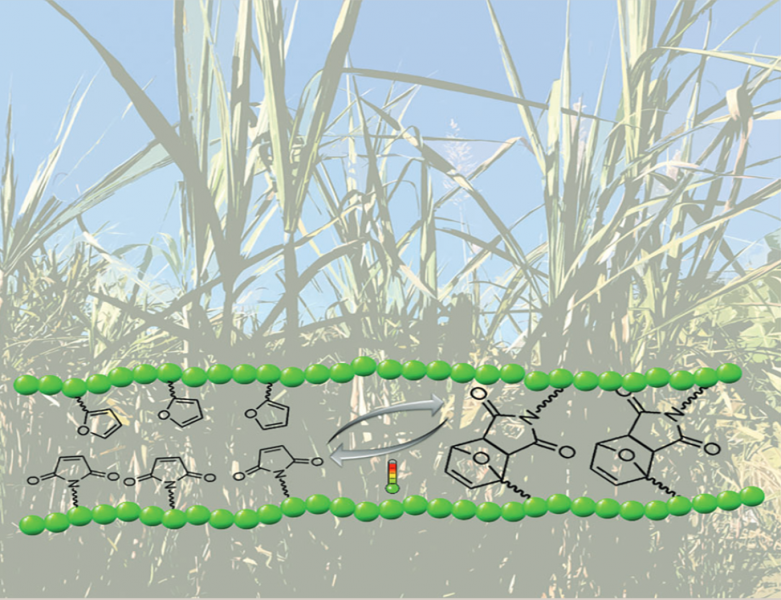 The European Journal of Lipid Science and Technology, the official journal of Euro Fed Lipid, published a Special Issue on fats and oils as renewable feedstock for the chemical industry in January 2018, edited by Jürgen Metzger (University of Oldebnurg) and Michael Meier (Karlsruhe Institute of Technology).
The issue covers the 9th Workshop on Fats and Oils as Renewable Feedstock for the Chemical Industry that was held on March 19–21, 2017 in Karlsruhe, Germany, and was organized by abiosus e.V. in cooperation with the Agency of Renewable Resources (FNR), Germany.
Fats and oils derived from plants, microorganisms and animals are an excellent feedstock for the "green" and renewable chemical industry. In addition to a number of research articles on the synthesis of polymer building blocks and polymers, functional oleochemicals and fabrication of biocompatible nanoparticles from renewable lipid based feedstocks, the Special Issue contains three reviews.
The reviews summarize recent developments in important areas of oleochemical research including macromolecular materials derived from natural polymers and plant oils using furan-maleimide thermally reversible Diels–Alder reaction; microalgae as sources of lipids and oils for the production of high-value chemicals; and the catalytic hydroaminomethylation of vegetable oils to obtain polymer building blocks and surface-active agents.