In the automotive industry spherical heads are used as sealing and connecting elements for pressure tubes. Up to now, these sealing elements have been produced mechanically and subsequently connected with the respective tubes through welding or soldering. This process is cost-intensive and can also result in weak points in the welds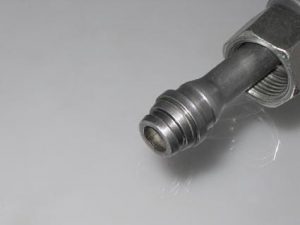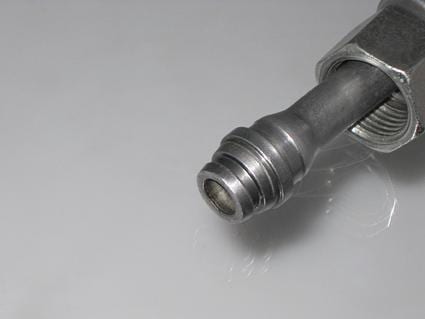 Facing this challenge, transfluid Maschinenbau GmbH has developed an integrated method. Since 1988 the German company has continually improved technologies in tube processing. Regarding sealing and connecting elements, transfluid's efforts result in cost-efficient and safe forming of spherical head systems directly to the tube.
"There are two different types of spherical heads. Round-shaped with a purely metallic sealing function, and sealing cones with a 24° cone. These can seal both metallically and fitted with an O-ring", as Gerd Nöker, CEO of transfluid explains. "Our systems represent a new, efficient shaping technology and extend the scope to new rationalisation processes." According to the company, the new combination machines enable not only material compression, but the surface can be also processed with high rolling precision.
For cost reasons, the wall thickness of the tubes must be correspondingly small. To be able to implement this, the engineering company offers the possibility to increase the wall thickness in the area of forming – for example for stainless pipes of 8 x 1 mm to a wall thickness of 2.6 mm. Very small tolerance is allowed for the formed geometry.
transfluid reports that their special endforming machines are equipped with a controlled positioning system allowing for precise shaping. This is vital, in particular for the rolling machine. To achieve an optimum result, it is essential that the surface on the spherical head is as smooth as possible. Here, the machine and tool technology from transfluid enables surface shaping of Rz 0.5 on spherical heads. The German engineers pledge a cost saving of up to 45 percent.