Pl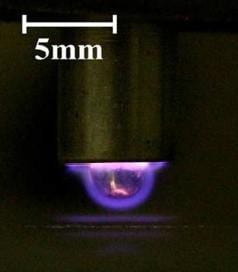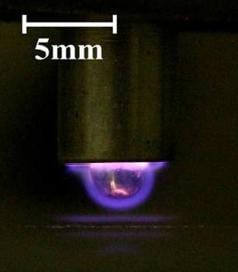 asma is the fourth state of matters that breaks a gas into free particles including electrons, positive and negative ions, reactive radicals, and neutral atoms and molecules. Polar aurorae, lightning, and the sun and other stars are examples of naturally generated plasma. Generated artificial plasma can also be employed for biomedical applications such as sterilization, surface modification of implant materials, and for surgery.
Monopolar electrosurgery is one of the common medical tools to simultaneously cut biological tissue and coagulate blood flow. Basically, electrosurgery use thermal energy generated by ohmic heating in the incision region. The heat spreads out from the incision region and damages contiguous nearby tissue that may lead to delayed wound healing and increased postoperative pain.
Now, newly published work outlines a combination of electrosurgery and plasma chemistry for tissue removal with less heat generation but maintaining fast dissection of tissue. OH radical rich plasma is generated to provide chemical reaction in addition to the thermal reaction for tissue removal. In plasma assisted electrosurgery less current through tissue sample was required and therefore the heat generation was less, but the plasma assisted electrosurgery showed comparable tissue removal rate. In addition tissue char and tissue sticking to electrosurgical electrodes was reduced.