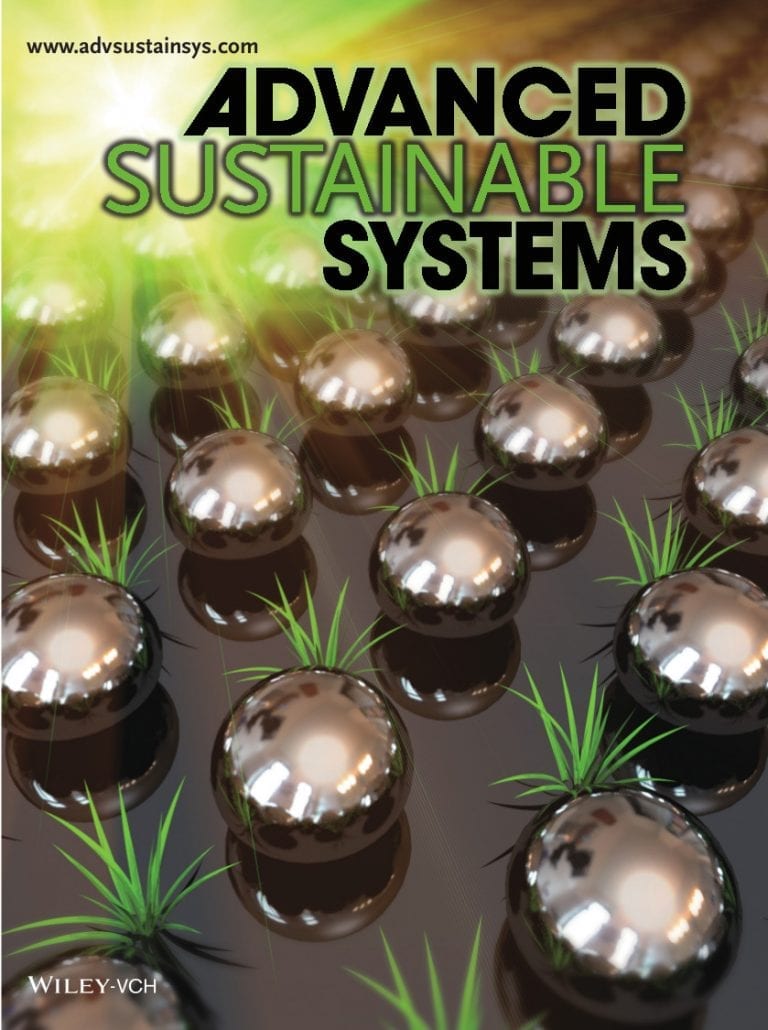 A new member of the Advanced journals family – Advanced Sustainable Systems is a new international journal for interdisciplinary research on sustainability in all scientific disciplines, with a strong focus on more efficient, less energy consuming, and less waste-producing systems and cycles. Advanced Sustainable Systems is led by Editor-in-Chief Jörn Ritterbusch, supported by editors Prisca Henheik, Yan Li, Christine Mayer, Carolina Novo Da Silva, Gemma Smith, Anna Troeger, and Till von Graberg.
We are now accepting submissions! To submit your article please click here.
The aims and scope of Advanced Sustainable Systems are:
Impact on global tasks such as climate change, access to and use of water, food, nutrition, global health, energy, etc.
Advanced research on more efficient and less consumptive technologies (for water, food sustainability, healthcare, energy, and environmental aspects).
Waste management, recycling, and responsible use of limited resources, and cradle-to-cradle processes.
Water and the environment, including water ecosystems, wastewater treatment, reduction of (waste)water pollution, and finally reduction of soil pollution.
Energy and materials, including organic waste materials as potential carbon sources for energy applications, and improved processing strategies.
Food sustainability and nutrition, agronomy, sustainable living, and healthcare.
Environmental and socio-economic aspects of urban development and transport.
To provide a forum for researchers, policy makers, and practitioners from all fields of sustainability.
A platform for validated research results on the theoretical and practical aspects of sustainability.
The Executive Editorial Board includes:
Ken Alston, MBDC, Charlottesville
Martin Keller, National Renewable Energy Laboratory, Golden, Colorado
Claudia Kemfert, German Institute for Economic Research, Berlin
Mark G. Lawrence, Institute for Advanced Sustainability Studies, Potsdam
Yonglong Lu, Chinese Academy of Sciences, Beijing
Peter Scarborough, Nuffield Department of Population Health, Oxford
Mark Swilling, Sustainability Institute, Stellenbosch
Zhiyong Tang, National Center for Nanoscience and Technology, Beijing
To contact the editorial office with any questions or queries please email [email protected]