Access the latest issue of Molecular Nutrition & Food Research now.
These articles were highlighted on the covers the May issue of Molecular Nutrition & Food Research.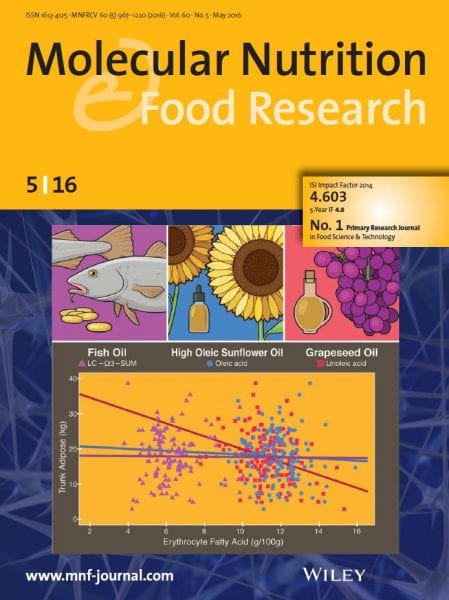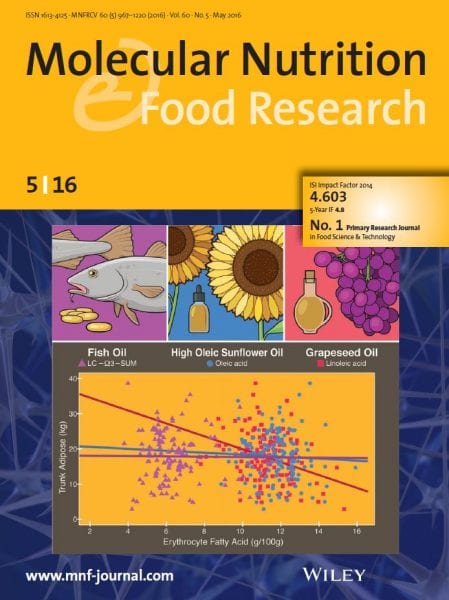 Metabolic Syndrome

There is much controversy about whether all unsaturated fats have the same benefits for metabolic syndrome and weight gain. In their work, which is featured on the front cover, Martha Belury and co-workers test the strength of the relationships between three unsaturated fatty acids in erythrocytes with measurements of body composition, metabolism, and inflammation in healthy adults. Linoleic acid, but not oleic acid or the sum of long chain omega 3 fatty acids, is associated with increased appendicular lean mass and decreased trunk adipose mass and insulin resistance.
Inflammation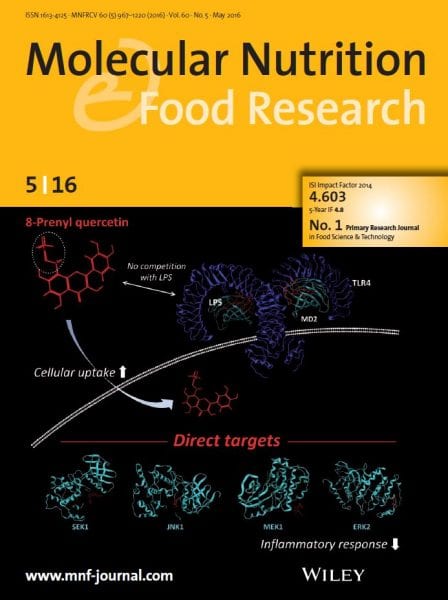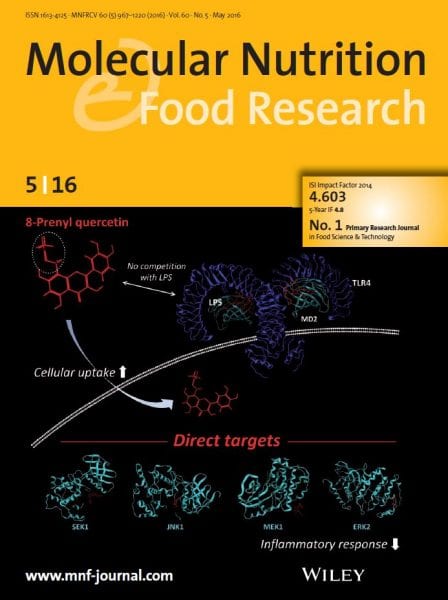 The backcover highlights research on the anti-inflammatory effects and molecular mechanisms of 8-prenyl quercetin (PQ) by De-Xing Hou and co-workers. PQ improves the cellular uptake from its parent quercetin (Q), and it has no competitive binding with lipopolysaccharide for Toll-like receptor 4 (TLR4). Further, PQ is proven to bind with cellular SEK1-JNK1/2 and MEK1-ERK1/2 kinases to suppress inflammatory signaling with attenuation of pro-inflammatory mediator production.