The Macromolecular Journals regularly sponsor prizes for the best poster or oral presentations at selected international conferences, preferably awarded to aspiring younger scientists. The prizes encompass vouchers for books from the Wiley/Wiley-VCH program and free subscriptions to the Macromolecular Journals.
This year, already a lot of excellent young scientists have received Macro Awards for their outstanding research in different fields of polymer science and you can find all winners and their abstracts here.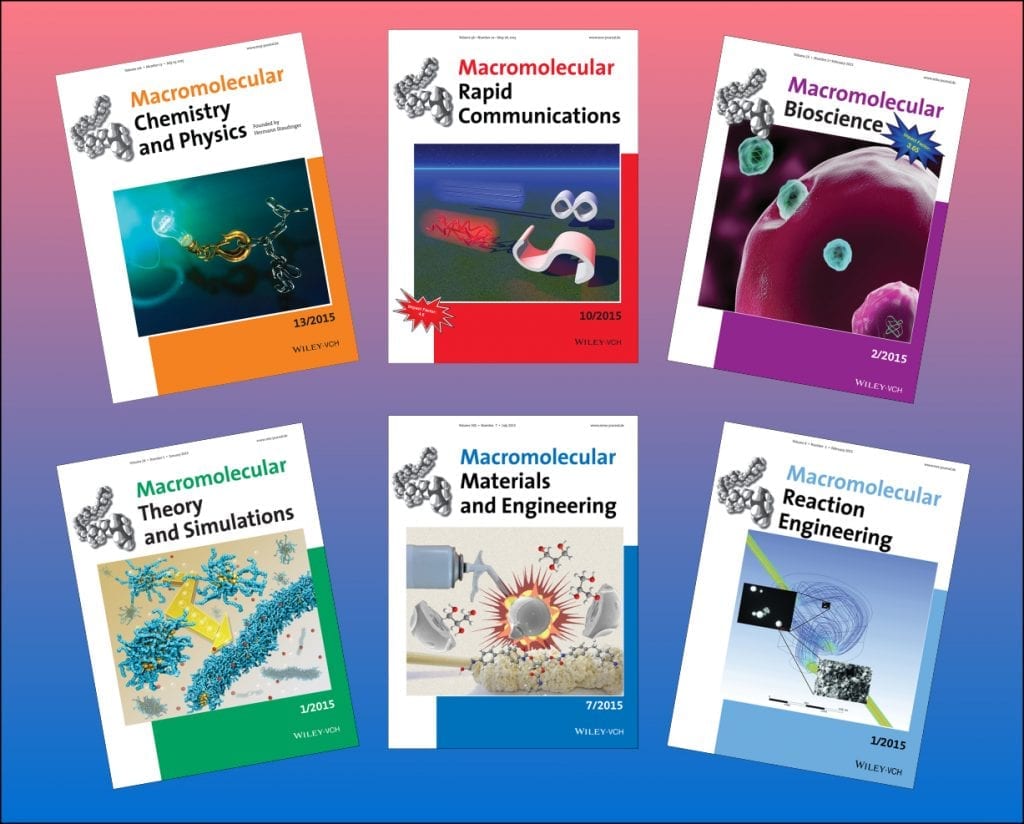 Just like the Macro Journals themselves, the prizes covered a wide range of topics including polymer synthesis like crosslinkable polymers for solar cells (Christina Saller) and nanomaterials such as hybrid nanoparticles via sol-gel process (Oliver Eckhardt), reversible supramolecular assemblies (Bastian Ebeling) or electrochemical patterning with nm-resolution (He Liu).
Also theoretical work like modeling in sheared solutions (Martin Kroupa), modeling for free-radical polymerizations (David Victoria-Valenzuela) and meso-scale modelling in polymeric foams (Pavel Ferkl) was highlighted.
Antimicrobial surface coatings (Franziska Dorner) and conducting composites (Laura Arboleda-Clemente) were covered, as well as materials for ethanol detection (Katherine M. E. Stewart) and co-localized AFM-Raman analytics (Joao P. C. Fernandes).
We congratulate the winners and are looking forward to more research highlights at the remaining conferences of 2015.