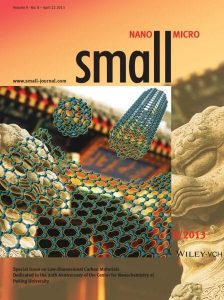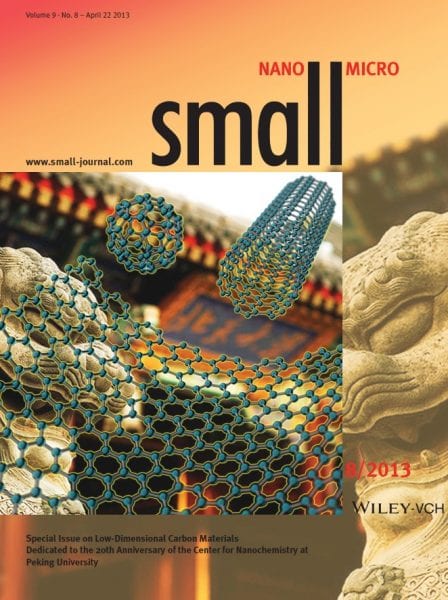 This special issue on low-dimensional carbon materials in Small (Issue 8/2013) is dedicated to the 20th anniversary of the Center for Nanochemistry (CNC) at Peking University in Beijing, China.
With its beautiful front cover (designed by Teng Gao, a PhD student at the CNC), this issue boasts 9 Review articles in addition to Communications, Full Papers, and a Concept article about the photochemistry of graphene.
It covers topics close to the heart of the CNC's research programme – in particular, graphene and carbon nanotubes – and highlights the achievements of its researchers in the synthesis, characterisation, determination of properties, and application of a wide range of low-dimensional carbon materials.
Transistors, sensors, solar cells, doping, storage, SERS, photoactivity and the structures of arrays and composites are all explored within its pages.
The CNC will celebrate its anniversary in early June, but don't wait – check out this comprehensive issue on the Wiley Online Library right now!