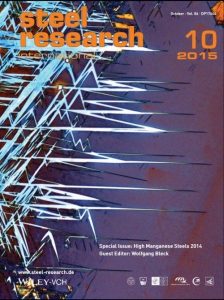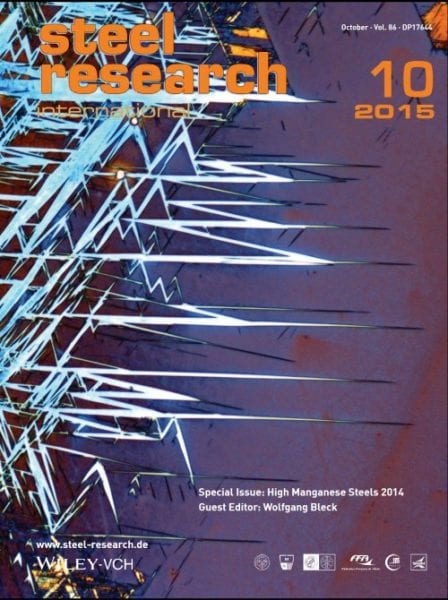 For the third year in a row, Steel Research International experienced a growth in its ISI impact factor with an increase of more than 125% over the 2012 number, as Thomson Reuters recently reported in their updated records. With its new Impact Factor of 1.118, the highest ever in the journal's history, the journal is listed within the top third of the ISI category Metallurgy & Metallurgical Engineering.
Being already in its 86th year of publication, Steel Research International looks back on a long history. In 1927, the Verein Deutsche Eisenhüttenleute launched Archiv für das Eisenhüttenwesen, which over several decades published much of the fundamental research in steel and related materials as the industry grew and matured. In 1985 it was retitled as Steel Research and relaunched in the English language before eventually becoming Steel Research International.
Today the journal is known to be highly selective and publishes only the most important and far-reaching research in steel and related materials. It provides a forum for the publication of high-quality manuscripts in areas ranging from process metallurgy and metal forming to materials engineering as well as process control and testing.
Enjoy reading for free two of the most cited and accessed articles contributing to the 2014 IF:
Effect of TiO2 on the Viscosity and Slag Structure in Blast Furnace Type Slags by Hyunsik Park, Jun-Young Park, Gi Hyun Kim and Il Sohn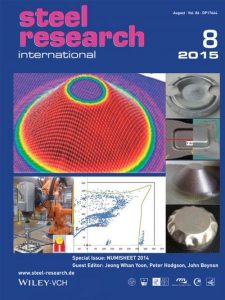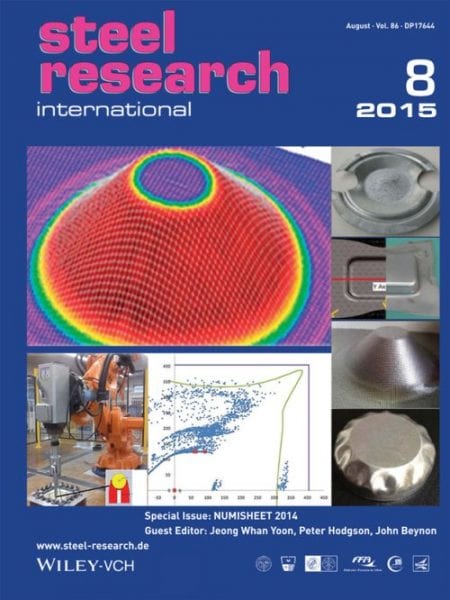 Driving Force and Logic of Development of Advanced High Strength Steels for Automotive Applications by Olivier Bouaziz, Hatem Zurob and Mingxin Huang
Steel Research International regularly publishes Special Issues, such as the following recent ones:
High Manganese Steels 2014, guest-edited by Wolfgang Bleck (see also here for free access to selected articles)
NUMISHEET 2014, guest-edited by Jeong Whan Yoon, Peter Hodgson, John Beynon (see also here)
Australia-China Joint Symposium on Metallurgy, guest-edited by Aibing Yu (see also here)
Please have a look here to check out the most read articles of Steel Research International.