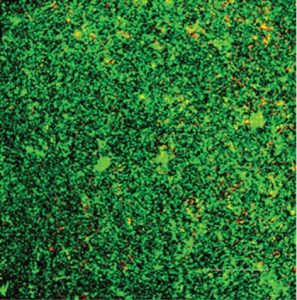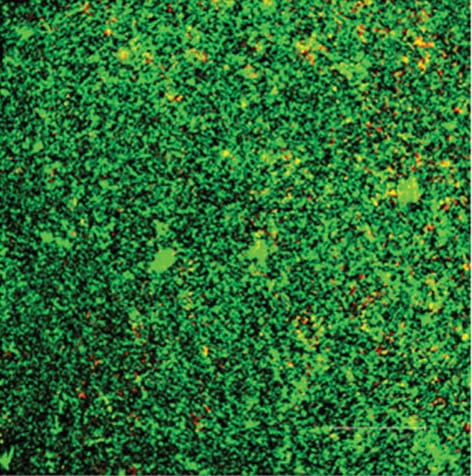 Microbial contamination and adhesion to the surfaces of biomaterial implants or devices such as total artificial hips or pacemakers during surgical placement can cause biofilm formation and infection around the implant. These infections are persistent and costly to eradicate, often requiring replacement as an ultimate remedy.
Microorganisms adhere to surfaces with the help of extracellular polymeric substances as a glue. Extracellular DNA (eDNA) is an important component of this glue. With this in mind, researchers have reported the production of a new eDNA-degrading coating of DNase I, which prevents microbial adhesion and biofilm formation.
DNase I coatings disrupt the glue by attacking its eDNA component, therewith strongly reducing biofilm formation, without affecting mammalian cell adhesion and proliferation, desirable for tissue integration of an implant in the human body. This coating prevents biofilm formation during the first 24h after implantation and therewith may contribute to the prevention of biomaterial associated infections, in an era where antibiotic resistance is rising.