Welcome to our collection of the most outstanding articles published in Energy Technology in the preceding twelve months. Energy Technology was launched in 2013 as a general applied energy journal, focusing on energy generation, conversion, storage, and distribution. The journal is listed in most important databases (including ISI Web of Knowledge) and its inaugural one-year Impact Factor was recently announced to be 2.824.
Articles selected for the Best of Energy Technology 2014 include reviews on flexible supercapacitors and oxide catalysts for biodiesel production, as well as interesting works on such diverse topics as sodium-ion battery materials, solution-processed photovoltaics, redox flow batteries, shale gas technology, and methanol for use as an organic energy carrier from carbon dioxide feedstocks.
Energy Technology is published on Wiley Online Library in twelve online issues per year, with articles available in EarlyView as soon as they are ready. Energy Technology is a fully electronic journal and offers optional open access through participating in Wiley's OnlineOpen scheme.
Full details of the journal, including the Author Guidelines can be found on www.entechnol.de. The submission site can be accessed at http://www.editorialmanager.com/ente/.
Make sure to recommend the journal for online access to your librarian. Subscription information can be found here.
We hope that you will find the selection of articles as stimulating as we did, and we encourage you to continue submitting your best manuscripts to Energy Technology.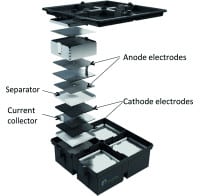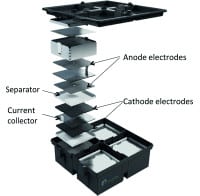 A Polyionic, Large-Format Energy Storage Device Using an Aqueous Electrolyte and Thick-Format Composite NaTi2(PO4)3/Activated Carbon Negative Electrodes
J. F. Whitacre, S. Shanbhag, A. Mohamed, A. Polonsky, K. Carlisle, J. Gulakowski, W. Wu, C. Smith, L. Cooney, D. Blackwood, J. C. Dandrea and C. Truchot
DOI: 10.1002/ente.201402127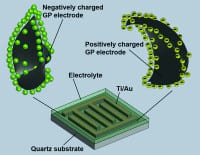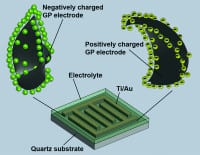 Graphitic Petal Micro-Supercapacitor Electrodes for Ultra-High Power Density
Guoping Xiong, Chuizhou Meng, Ronald G. Reifenberger, Pedro P. Irazoqui and Timothy S. Fisher
DOI: 10.1002/ente.201402055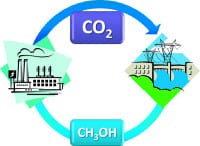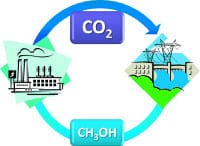 Trading Renewable Energy by using CO2: An Effective Option to Mitigate Climate Change and Increase the use of Renewable Energy Sources
Dr. Lucia Barbato, Prof. Gabriele Centi, Dr. Gaetano Iaquaniello, Dr. Alessia Mangiapane and Prof. Siglinda Perathoner
DOI: 10.1002/ente.201300182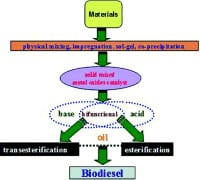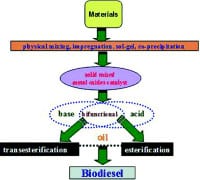 Solid Mixed-Metal-Oxide Catalysts for Biodiesel Production: A Review
Fei Chang, Quan Zhou, Hu Pan, Xiao-Fang Liu, Heng Zhang, Wei Xue and Song Yang
DOI: 10.1002/ente.201402089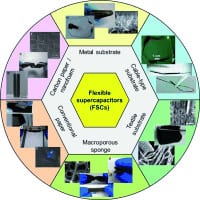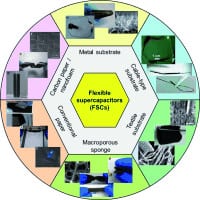 Supercapacitors Based on Flexible Substrates: An Overview
Dr. Deepak P. Dubal, Jong Guk Kim, Youngmin Kim, Prof. Rudolf Holze, Chandrakant D. Lokhande and Prof. Won Bae Kim
DOI: 10.1002/ente.201300144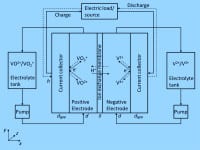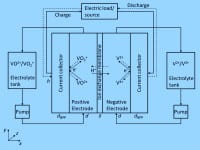 A Model for All-Vanadium Redox Flow Batteries: Introducing Electrode-Compression Effects on Voltage Losses and Hydraulics
Kolja Bromberger, Johannes Kaunert and Dr. Tom Smolinka
DOI: 10.1002/ente.201300114
Analysis of Photovoltaics and Wind Power in Future Renewable Energy Scenarios


Niklas Kreifels, Johannes N. Mayer, Prof. Dr. Bruno Burger and Dr. Christof Wittwer
DOI: 10.1002/ente.201300090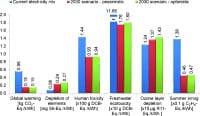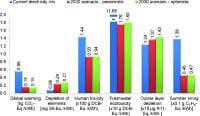 Environmental Impacts of Shale Gas in the UK: Current Situation and Future Scenarios
Jasmin Cooper, Dr. Laurence Stamford and Prof. Adisa Azapagic
DOI: 10.1002/ente.201402097
3D Architectured Anodes for Lithium-Ion Microbatteries with Large Areal Capacity


Dr. Nicolas Cirigliano1, Dr. Guangyi Sun, Daniel Membreno, Dr. Peter Malati, Prof. C. J. Kim and Prof. Bruce Dunn
DOI: 10.1002/ente.201402018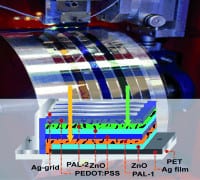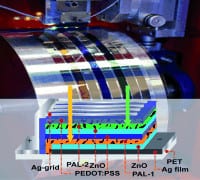 All-Solution-Processed, Ambient Method for ITO-Free, Roll-Coated Tandem Polymer Solar Cells using Solution-Processed Metal Films
Dr. Dechan Angmo, Dr. Henrik F. Dam, Dr. Thomas R. Andersen, Natalia K. Zawacka, Dr. Morten V. Madsen, Dr. Jørgen Stubager, Francesco Livi, Dr. Ritu Gupta, Dr. Martin Helgesen, Dr. Jon E. Carlé, Dr. Thue T. Larsen-Olsen, Prof. Giridhar U. Kulkarni, Dr. Eva Bundgaard and Prof. Frederik C. Krebs
DOI: 10.1002/ente.201402012