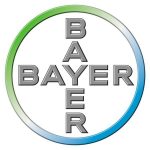 Bayer MaterialScience plans to establish a global wind energy competence and development center at its existing site in Otterup, Denmark. The new competence center will spearhead and coordinate the global development activities for advanced materials used in wind energy applications.
Kim Harnow Klausen has been assigned as lead of the new global Competence Center in addition to his current responsibility as Managing Director of Bayer MaterialScience A/S, Denmark.
The plan for the center underlines the commitment of Bayer MaterialScience to develop innovative and sustainable materials and technologies for generating power from renewable sources. It will bundle the development capabilities from across the company's entire portfolio of polyurethanes, polycarbonates as well as coatings, adhesives and specialties materials, pooling expertise from research and development teams around the world.
While full details of the global wind energy competence center have yet to be decided, Bayer MaterialScience CEO Patrick Thomas sees it as an opportunity to deploy the company's expertise in chemistry and processing to help achieve a sustainable reduction in the cost of generating energy from wind turbines.
"This is an exciting step in the area of sustainable energy supply that will help open new horizons in the wind power industry. We have decades of experience in the field of advanced materials development and I am confident that with this specific focus we will be able to make a valuable contribution to this important industry sector", says Patrick Thomas.
Bayer MaterialScience plans to extend its capabilities at the existing polyurethanes systems house site in Otterup, by additionally building on solutions for wind turbine applications that include raw materials for coatings and adhesives, carbon nanotubes, matrix materials and production processes for rotor blades, as well as fiber composite materials and production processes for nacelles. One example for latest technology developments in this field is Bayer's hybrid system for the production of rotor blades based on vacuum infusion technology, which can significantly reduce the cost of generating energy.
Denmark was chosen for the location of the center because of the country's expertise in the area of wind power and its leading position in energy efficiency. According to data by the Danish Wind Industry Association (DWIA) wind power to date already accounts for more than 20 percent of the total power consumption in Denmark which is intended to be increased to up to 50 percent by 2020. This reflects the pioneering role that the Danish wind energy industry has taken on throughout the past 40 years and its commitment to set high technological standards for the industry.
With meanwhile almost half of the wind turbines around the world being developed and produced by Danish manufacturers along with many component suppliers based in the country, Bayer MaterialScience is ready to contribute its material expertise and technical network worldwide at the forefront of technological development for this globally vital industry.