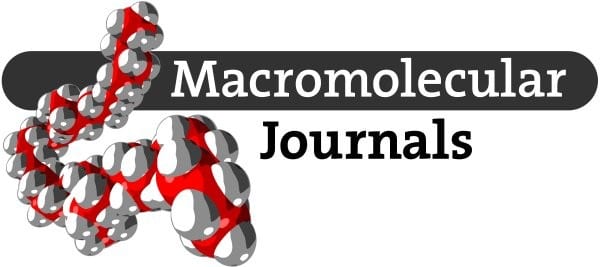 Jump to…
A) Control of Emulsion Polymerisation Symposium, Frankfurt, Germany (January 14-15, 2015)
B) Macromolecular Colloquium, Freiburg, Germany (February 25-27, 2015)
C) Polymer Reaction Engineering IX, Cancun, Mexico (May 10-15, 2015)
D) EUPOC 2015 Conducting Polymeric Materials, Gargnano, Italy (May 24-28, 2015)
E) European Polymer Federation Congress, Dresden, Germany (June 21-26, 2015)
F) IPCG Polymer Colloids Conference, Durham, USA (June 28 – July 3, 2015)
G) Functional Nanomaterials Symposium, Prague, CZ (July 30, 2015)
H) Functional Polymeric Materials Conference, Ascot, UK (August 5-8, 2015)
I) Bayreuth Polymer Symposium, Bayreuth, Germany (September 20-22, 2015)
J) 13th Brazilian Polymer Congress, Natal, Brazil (October 18-22, 2015)
K) EFCE Working Party on Polymer Reaction Engineering, Fürstenfeldbruck, Germany (Oct 30-Nov 1, 2015)
A) Control of Emulsion Polymerisation Symposium, Frankfurt, Germany (January 14-15, 2015)
The Macromolecular Journals sponsored a prize for the best poster presentation. The prize was awarded to:
Coagulation and Fouling in Sheared Emulsions: Modeling by Discrete Element Method
Martin Kroupa, Michal Vonka, Juraj Kosek *
Department of Chemical Engineering, Institute of Chemical Technology Prague, 166 28 Praha 6, Czech Republic; Email: Juraj.Kosek@vscht.cz
The coagulation of colloidal dispersions might be either a natural part of production, or an unwanted process, which should be prevented. In both cases, the understanding of the coagulation kinetics and the knowledge of cluster properties are essential for a successful operation. We used the Discrete Element Method (DEM) for the dynamic simulations of dispersion systems in three spatial dimensions (Langmuir 2014, vol. 30, p. 2693-2702). Our results show that the cluster size is a strong function of the system parameters; specifically, it is significantly reduced for increasing shear rate (G) and decreasing particle volume fraction (φ). In accordance with our expectations, more adhesive particles tend to form larger clusters and this was quantified by the dependence of Rg on the surface energy γ. No effect on the cluster size was observed while varying the Young's modulus of the particles. We suggested a theory based on the balance between the maximum adhesion force between primary particles and the hydrodynamic force acting on the cluster.
B) Macromolecular Colloquium, Freiburg, Germany (February 25-27, 2015)
The Macromolecular Journals sponsored two prizes for the best poster presentations. The prizes were awarded to:
b1) Well Defined Core-Shell Hybrid Nanoparticles via Sol-Gel Processes

Oliver Eckardt,1 Christian Pietsch,1 Delia Brauer,2 Felix H. Schacher * 1
1 Laboratory of Organic and Macromolecular Chemistry (IOMC) and Jena Center for Soft Matter (JCSM), Friedrich Schiller University Jena, Lessingstraße 8, D-07743, Jena, Germany; Email: o.eckardt@uni-jena.de
2 Otto-Schott-Institute, Friedrich Schiller University Jena, Fraunhoferstr. 6, 07743, Jena, Germany
Core-shell hybrid nanoparticles are interesting materials as they allow combining different properties in one single material. Here, we present the synthesis of nanoparticles featuring a hard and mesoporous silica core and a soft and hydrophilic polymer shell using Sol-Gel approaches. First, SiO2 particles with tunable sizes between 10 and 500 nm diameter were prepared by the ammonia-catalyzed Stöber process starting from tetraethylorthosilicate. Afterwards, a polymer shell is formed by adding triethoxysilyl end-capped poly(ethylene oxide) (PEO) or poly(2-ethyl-2-oxazoline) of different molecular weight. This "grafting onto" approach leads to the formation of polymer shells with different grafting density. We investigate both the morphology and shape as well as the solution behavior of these materials, especially regarding their stability at high or low pH.
b2) Self-Regenerating Antimicrobial Surface Coatings

Franziska Dorner,1 Esther K. Riga,1 Wibke Hartleb,1 Ali Al-Ahmad,2 Karen Lienkamp * 1
1 Department of Microsystems Engineering (IMTEK), Chemistry & Physics of Interfaces, Albert-Ludwigs-Universität, Freiburg, Germany; Email: lienkamp@imtek.uni-freiburg.de
2 Department of Operative Dentistry and Periodontology, Center for Dental Medicine, Albert-Ludwigs-Universität, Freiburg, Germany
Contact-killing antimicrobial coatings lack long term activity and fail when the debris of destroyed bacteria remains on the surface and covers the underlying active coating. New bacteria can settle and proliferate on the contaminations, and eventually form a biofilm on the surface. We here present a novel approach to regenerate a functional surface coating. Like a reptile shedding its skin, we can renew the contaminated functional top layer, and replace it by the functional layer underneath. This is illustrated in the Figure above. In this proof-of-concept study, we are working with a three-layer system consisting of a biodegradable layer sandwiched between two functional, antimicrobial layers. With a set of surface characterization methods and antimicrobial assays, we could proof the shedding and the regeneration of the antimicrobial functionality.

C) Polymer Reaction Engineering IX, Cancun, Mexico (May 10-15, 2015)
The Macromolecular Journals sponsored three prizes for the best poster presentations. The prizes were awarded to:
c1) Modelling of the Auto-Acceleration Effect of Free-Radical Polymerization: A New Approach

David Victoria-Valenzuela,*1 Jorge Herrera-Ordonez 2

1 Centro de Investigación en Química Aplicada (CIQA), UNAM, Mexico; Email: dvv1986@hotmail.com
2 Centro de Investigación y Estudios Avanzados (CINVESTAV) del Instituto Politécnico Nacional (IPN), Unidad Querétaro; Email: jorge_ho67@hotmail.com

The present work applies a new consistent methodology for describing the diffusive effects on the rate coefficients involved in free-radical polymerization. Such methodology is based on the application of Einstein's diffusion equation and geometrical considerations for describing movement and collision probability of species instead of the Smoluchowski equation whose applicability in this context is questioned. Segmental motion is explicitly considered in the collision probability. Another distinctive feature of the proposed model is that the possibility that a given radical can undergo propagation in the time scale of the termination reaction is explicitly considered; this phenomenon has been called by the authors the propagation-diffusion effect. This implies that the diffusion coefficient of radicals diminishes in this time scale. The model is able to reproduce the experimental evolution of monomer conversion, molecular weight and rate of bulk polymerization for methyl methacrylate (MMA) and vinyl acetate (VAc) including the auto-acceleration effect. The role of the propagation-diffusion effect on the auto-acceleration is discussed.
c2) Selecting Polymeric Sensing Materials for the Detection of Ethanol

Katherine M. E. Stewart,* Alexander Penlidis

Institute for Polymer Research, Department of Chemical Engineering, University of Waterloo, Waterloo, Ontario N2L 3G1 Canada; Email: k7stewart@uwaterloo.ca

Our goal is to design polymeric sensing materials to be used in transdermal ethanol sensors. This goal forms a set of operating specifications that pose certain constraints on the type of sensing materials used in such a sensor. The type of sensor used (resistive vs. capacitive vs. micro-cantilever) further reduces the number of potential sensing materials. However, this list of potential sensing materials is still quite large. Therefore, looking at the chemical nature of ethanol, and determining how ethanol is likely to interact with a sensing material, polymeric sensing materials can be chosen and tailored to detect ethanol. A polymeric sensing material may be tailored through changing its backbone, its sidechains and functional groups, and/or by adding dopants (metal oxides). Using this approach has allowed us to identify a multitude of good sensing materials for ethanol (e.g., polyaniline, poly(o-anisidine), etc.).
c3) Challenges in Meso-Scale Modeling of Polymeric Foam Evolution

Pavel Ferkl,* Juraj Kosek
Department of Chemical Engineering, University of Chemistry and Technology, Prague; Email: pavel.ferkl@vscht.cz
The final properties of polymeric foams like their thermal conductivity, mechanical strength or acoustic absorption coefficient are from a large extent derived from the foam morphology. The inner structure of a polymeric foam is created during the foaming process and it does not change significantly afterwards. The goal of this contribution is to describe and simulate the evolution of morphology of a polyurethane foam on the meso-scale, i.e., the growth and coalescence of gas cells. Beside usual effects considered in the foam evolution models we focus on the outflow of the condensed phase from the walls. This phenomenon is driven mainly by the capillary forces and causes thinning and possible rupture of polymer walls.
D) EUPOC 2015 Conducting Polymeric Materials, Gargnano, Italy (May 24-28, 2015)
The Macromolecular Journals sponsored two prizes for the best poster presentations. The prizes were awarded to:
d1) Co-Localized AFM-Raman Setup: A Powerful Tool to Study PEMFC Membrane Stabilization by Active Nano-Networks

J. P. C. Fernandes,* V. H. Mareau, l. Gonon
CEA Grenoble, UMR 5819 SPRAM (CEA-CNRS-UJF), 17 rue de Martyrs, F-38054 Grenoble, France; Email: joaopaulo.cosasfernandes@cea.fr

We present here a co-localized AFM-Raman setup, developed to be a key element in our strategy to design hybrid membranes for PEMFC. The AFM is able to give quantitative mechanical properties at the nanoscale, based on the acquisition of thousands of force-distance curves per image, each of which can be analyzed in order to provide measurements of modulus, adhesion, deformation and dissipation, simultaneously acquired with the topographic information of the sample at high resolution. Confocal Raman microspectroscopy is a complementary technique to access chemical and structural information at a micro-scale, which can be correlated to differences in mechanical properties measured by AFM. We gave illustrations of the interest of these co-localized data for a better understanding of the structure-properties relationship and stabilization mechanism of hybrid membranes designed with an active nano-network in our lab. We also stressed out the importance of the sample preparation, using cryo-ultramicrotomy to open cross-sections of the membranes for both AFM and Raman analysis.
d2) Dispersion versus Distribution: Critical Balance to Achieve Conducting Composites

Laura Arboleda-Clemente,* María J. Abad, Ana Ares, Aurora Lasagabaster
Group of Polymers, University of A Coruña, CIT, Campus de Esteiro, 15403 Ferrol, Spain; Email: l.arboledac@udc.es
The aim of this work is to investigate the influence of polyamide ratio and nanotubes source on dielectric and morphological behaviour of PA66/PA6/MWCNT composites. Two polyamides, PA66, PA6 and CNT (NC7000, Nanocyl) pre-dispersed at 15 wt.% in PA66 and PA6 were used. The content of CNT was fixed at 3 wt.% in all nanocomposites. From the light microscopy images, the agglomerate area ratio along with the average value of agglomerate size were calculated and matched with the conductivity values (see Table 1). The highest conductivity values correspond to nanocomposites with high ratio A/A0and relatively big agglomerates (the worst state of dispersion). It seems as if the conductivity was more related to the agglomerate distribution than the CNT dispersion within the matrix.
E)  European Polymer Federation Congress, Dresden, Germany (June 21-26, 2015)
The Macromolecular Journals sponsored two prizes for the best poster presentations. The prizes were awarded to:
e1) Electrochemical Patterning of Polypyrrole Films with nm-Resolution

H. Liu,* S. Hoeppener, U.S. Schubert
Laboratory of Organic and Macromolecular Chemistry, Friedrich Schiller University Jena, Humboldtstr. 10, 07743 Jena, Germany; Jena Center for Soft Matter (JCSM), Friedrich Schiller University Jena, Philosophenweg 7, 07743 Jena, Germany; Email: he.liu@uni-jena.de; s.hoeppener@uni-jena.de
A reversible, erasable and rewritable pattern at the nanoscale was inscribed on polypyrrole films doped with sodium dodecyl­benzene­sulfonate (PPy(DBS)) utilizing scanning force electrochemical lithography. A voltage which is applied between a conductive SFM tip and the substrate induces the reversible local electrochemical redox reaction of PPy(DBS) and the generation of nanopatterns with a resolution limit of ~80 nm. These patterns can be erased completely by applying the opposite voltage. Additionally, the write-erase process can be repeated on the same position of the PPy(DBS) film. With this approach a reversible volume change and resistance switching can be achieved at the same time on the PPy(DBS) film.
e2) Crosslinkable Low-Bandgap Polymers for Organic Solar Cells

Christina Saller,* Philipp Knauer, Marlene Weigl, Tobias Hahn, Irene Bauer, Thomas Unger, Anna Köhler, Peter Strohriegl
Makromolekulare Chemie I, Universität Bayreuth, Universitätsstr. 30, 95440 Bayreuth, Germany; Email: christina.saller@uni-bayreuth.de
Organic semiconductors have gained a lot of interest over the last years because of their application in organic light emitting diodes (OLEDs) and organic solar cells (OSCs). In bulk heterojunction (BHJ) solar cells, low-bandgap donor polymers are often used in combination with a low molecular weight acceptor. However, small acceptor molecules, like PCBM, a soluble C60 derivative, can diffuse through the polymer and form larger aggregates. As a consequence, the active layer morphology is not stable at elevated temperatures. Another concept for designing OSCs are multilayer cells consisting of vacuum evaporated layers of small molecules. Transferring this geometry to solution processable polymers is difficult. The underlying polymer layer is often dissolved by coating another polymer layer on top. By using crosslinkable low-bandgap polymers these problems can be circumvented. Our approach comprises the incorporation of crosslinkable units like oxetane into the sidechains of well-known low-bandgap polymers like PFDTBT, PCDTBT or PCPDTBT. These polymers are synthesized via Suzuki or Yamamoto coupling reactions. Recently, we have realized a three layer cell with crosslinked polymeric exciton blocking layer.
F)  IPCG Polymer Colloids Conference, Durham, USA (June 28 – July 3, 2015)
The Macromolecular Journals sponsored a prize for the best poster presentation. The prize was awarded to:
Development of PISA Nanoparticles for Reversible Supramolecular Assembly

Bastian Ebeling,*1 Khaled Belal,2,3 Isabelle Chaduc,1 François Stoffelbach,3 Patrice Woisel,2 Franck D'Agosto,1 Muriel Lansalot 1
1 Université de Lyon, Université Lyon 1, CPE Lyon, CNRS UMR 5265, Laboratoire C2P2, Équipe LCPP, 69616 Villeurbanne CEDEX, France; Email: bastian.ebeling@univ-lyon1.fr.
2 Université Lille 1, Unité des Matériaux et Transformations, CNRS UMR 8207, Équipe ISP, Bâtiment C6, 69655 Villeneuve d'Ascq CEDEX, France.
3 Université Pierre et Marie Curie,
Institut Parisien de Chimie Moléculaire, 
Laboratoire de Chimie des Polymères, CNRS UMR 8232, 94200 Ivry-sur-Seine, France.
The dialkoxynaphthalene unit and its counterpart cyclobis(paraquat-p-phenylene)4+ (CBPQT4+) are a powerful supramolecular host–guest recognition pair. Polymers carrying these units form non-covalently linked diblock copolymers. Their disassembly can be triggered by multiple external stimuli such as temperature, electrochemistry or competitive guest (macro)molecules. The presented study aims at synthesizing nanoscaled structures with dialkoxynaphthalene moieties on the surface. The joints in the superordinate architectures produced with CBPQT4+-carrying polymers are expected to be switchable by the aforementioned stimuli. An efficient tool for the straightforward production of polymer colloids is the Polymerization-Induced Self-Assembly (PISA) process using RAFT polymerization. In a surfactant-free aqueous emulsion system, hydrophilic macroRAFT agents are chain-extended with hydrophobic blocks and spontaneously self-assemble to self-stabilized nanoobjects. We implemented this process by employing specifically designed RAFT agents already carrying dialkoxynaphthalene units as part of their re-initiating group in radical polymerizations. In subsequent emulsion polymerizations, spherical nanoparticles of distinct sizes could be synthesized.
G) Functional Nanomaterials Symposium, Prague, CZ (July 30, 2015)

The Macromolecular Journals sponsored a prize for the best poster presentation. The prize was awarded to:
Geomimetic Synthesis for Highly Crystalline Polymers: High-Performance Polyimides by Hydrothermal Polymerization

Bettina Baumgartner,* Miriam Unterlass

Institute of Materials Chemistry, Technische Universität Wien, A-1060 Wien, Austria; Email: bettina_baumgartner@gmx.net
Aromatic polyimides (PIs) are members of the High-Performance polymers (HPPs) family and have outstanding properties e.g. heat-resistance and mechanical stability. Unfortunately, their syntheses still rely on harsh reaction conditions. We have recently shown that Hydrothermal polymerization (HTP) is a benign synthesis for aromatic polyimides of outstanding crystallinity. By performing an extensive set of HTP experiments at various parameters we gained deeper insights and are hereby presenting a global picture of HTP. Two carefully chosen model systems gave us insights to (i) polymerization mechanisms occuring in HTP (namely, sub-HTP, HTP and solid-state polymerization), (ii) the influence of the reaction parameters on the final PI product with respect to crystallinity and morphology, and (iii) the driving forces for the high crystallinity obtained via HTP. Using this knowledge, we designed experiments to obtain polyimides of outstanding crystallinity and could thus refine their crystal structure from powder XRD data.
H) Functional Polymeric Materials Conference, Ascot, UK (August 5-8, 2015)

The Macromolecular Journals sponsored a prize for the best poster presentation. The prize was awarded to:
Solvent-Free, Solid-State Processed Tapes of Disentangled UHMWPE: A Route to High Tensile Properties and Thermal Conductivity

Sara Ronca,*1 Giuseppe Forte,1 Efren Andablo-Reyes,1 Mariateresa Lombardo,2 Sanjay Rastogi 1

1 Department of Materials, Loughborough University, Loughborough, Leicestershire, UK; Email: S.Ronca@lboro.ac.uk
2 Department of Civil and Building Engineering, Loughborough University, Loughborough, Leicestershire, UK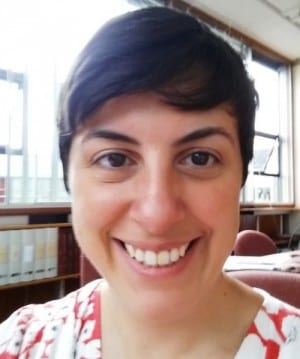 Processing of Ultra High Molecular Weight Polyethylene needs special techniques due to the high melt viscosity of the material, a consequence of the numerous entanglements existing between chains. By controlled synthesis, we have synthesized a wide range of linear UHMWPEs with reduced number of entanglements that can be stretched uniaxially into tapes. In these uniaxially drawn tapes the bundles of fibres align themselves in a preferred crystal plane orientation accounting for extraordinary high tensile modulus/strength. The stretching process is accomplished in the solid state, with no need for any solvent. The uniaxially drawn tapes, similar to the fibres spun from solvent, confirm the empirical relationship (σ = mEn) between tensile strength and tensile modulus proposed by van Krevelen in 1976 and subsequently supported by experimental findings on solution spun fibres by Smith and Lemstra. The high orientation is not only responsible for the high modulus/strength in tapes, but it has the potential to provide unique physical properties, such as thermal conductivity through lattice vibrations, with values close to that of steel.
I) Bayreuth Polymer Symposium, Bayreuth, Germany (September 20-22, 2015)

The Macromolecular Journals sponsored three prizes for the best poster presentations. The prizes were awarded to:
i1) Functional Polymer Systems for 3D Direct Laser Writing

Alexander S. Quick,*1,2,3 Martin Wegener,3 Christopher Barner-Kowollik 1,2

1 Preparative Macromolecular Chemistry, Institute for Chemical Technology and Polymer Chemistry, Karlsruhe Institute of Technology (KIT), Karlsruhe, Germany; Email: alexander.quick@kit.edu
2 Institute for Biological Interfaces (IBG), KIT, Eggenstein-Leopoldshafen, Germany
3 Institute for Applied Physics, KIT, Karlsruhe, Germany
Direct laser writing is a powerful lithographic technique enabling the fabrication of 3D micro/nanostructures. In combination with efficient ligation protocols employed for modern polymer science, novel resist systems are being developed, introducing covalent functionality to the generated devices. By implementing either thiol-yne polymerization or a polymerization technique based on light-induced Diels-Alder chemistry (via photoenols), subsequent surface patterning utilizing residual functional groups is possible. Thiol-yne mediated structures enable facile dual surface modification via thiol-Michael addition and copper catalyzed azide alkyne cycloaddition. In the case of photoenols, a spatially resolved surface attachment can be performed due to the photochemical grafting reaction. Fields of application include microfluidics, lab-on-a-chip systems, and biological applications in the frame of cell behavior studies.
i2) Mapping, Modelling and Characterizing Multifilament Melt-Spinning Processes in Dependence of Variable Process Parameters and the Number of Dies

Stefan Schrüfer et al., University of Erlangen, Germany
[More details to be added when available]
i3) Dynamic Covalent Polymers as Viscosity Modifiers

Thibault Derouineau et al., ESPCI Paris, France
[More details to be added when available]
J) 13th Brazilian Polymer Congress, Natal, Brazil (October 18-22, 2015)

The Macromolecular Journals sponsored two prizes for the best poster presentations. The prizes were awarded to:
j1) Synergistic Effect in Three Phase Composite Polyurethane / PZT / Carbon Black

Alex Otávio Sanches,1 Darcy Hiroe Fuji Kanda,1 Luiz Francisco Malmonge,1 Michael Jones da Silva,2 José Antonio Malmonge *1
1 Departamento de Física e Química, Faculdade de Engenharia, UNESP – Univ. Estadual Paulista, Campus de Ilha Solteira, Ilha Solteira, SP, Brasil; Email: mal@dfq.feis.unesp.br
2 Departamento de Engenharia de Energia, Univ. Estadual Paulista, Campus Rosana, Rosana, SP, Brasil
The addition of fillers to a polymer matrix can greatly improve their mechanical, optics and electrics properties. Different effects on the properties of the polymer composites can be obtained using the same filler but with different particle size and shape. Another important factor that influences the final property of the composite is the dispersion of the particles which is influenced by the viscosity of the polymer, attraction between particles, particle density etc. The work in question deals with the manufacture of three-phase composites using polyurethane as matrix, PZT as ferroelectric ceramics and carbon black as conductive phase. The study's contribution is the evidence of a synergistic effect among phases which resulted in a consequent improvement in fillers dispersion. This was attributed not only to the shear forces among the constituent but mainly by the repulsion charges generated (triboelectric) among the phases.
j2) Ultrasound Assisted Synthesis of Cashew Gum/Acrylamide Grafted Copolymer and its Application in Water Treatment

Vanessa S. de Lima,1 Jalma M. Klein,*1 Rosmary N. Brandalise,2 Maria M. C. Forte 1
1 Federal University of Rio Grande do Sul (UFRGS)/Engineering School, Porto Alegre, Brazil; Email: Jalma.klein@ufrgs.br
2 University of Caxias do Sul (UCS)/Exact Science and Technology, Caxias do Sul, Brazil
The aim of this work was to obtain flocculants for water treatment derivate derived from a natural polymer. Copolymers of cashew gum grafted with polyacrylamide (CG-g-PAM) were obtained by ultrasound energy with different initiator concentrations. The sonicated reaction mixture reached the gel point after 10 min. The PAM long chain grafted onto the CG backbone presented a hydrodynamic radius 1.5 times larger than the radius of the cashew gum. The CG-g-PAMs chain structure effects the mechanism and efficiency of the flocculation process. The turbidity removal of the kaolin suspension was higher than 90%, showing that the CG-g-PAM copolymers are promising flocculants of high performance for water treatment.
K) EFCE Working Party on Polymer Reaction Engineering, Fürstenfeldbruck, Germany (Oct 30-Nov 1, 2015)
The Macromolecular Journals sponsored a prize for the best oral/poster presentation. The prize was awarded to:
Micro-Structured Polymer Foams Formed by Spinodal Decomposition
Andra Nistor,* Michal Vonka, Adam Rygl, Malvina Voclova, Juraj Kosek
Dept. of Chemical Engineering , University of Chemistry and Technology Prague, Technicka 5, 166 28 Prague 6, Czech Republic; Email: Andra.Nistor@vscht.cz
We studied both experimentally and by modelling the liquid-liquid phase separation resulting in foam formation (without blowing) for a system consisting of polystyrene and cyclohexane or cyclohexanol. First, we measured the binodal curves by a thermo-optical method to characterize the thermodynamic of the system. Then, we prepared foams by thermally induced phase separation method. The resulting foam morphology was analyzed and characterized by SEM and image analysis. In the modelling effort, we employed the Cahn-Hilliard approach suitable for systems in which the phase separation takes place by spinodal decomposition. The model is based upon thermodynamics given by the Flory-Huggins theory, which is the only input into the model. The model predicts correct length scales of morphologies for a variety of system compositions and temperatures. Both experiments and model provided four morphology types: (i) polymer particles dispersed in solvent, (ii) open-cell morphology, (iii) closed cells and (iv) the combination of open- and closed-cell morphology.