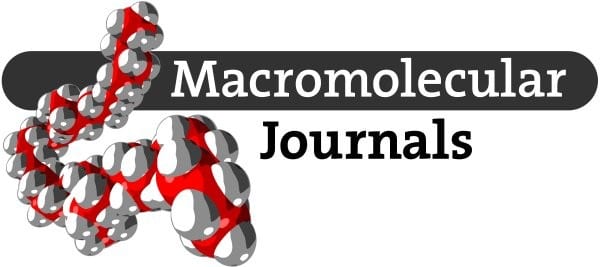 Jump to …
A) Makromolekulares Kolloquium, Freiburg, Germany (February 23-25, 2012)
B) Nanomaterials for Biomedical Technologies, Frankfurt, Germany (March 6–7, 2012)
C) Bio-Inspired Materials, Potsdam, Germany (March 20-23, 2012)
D) 20th International Analytical Ultracentrifugation Conference, San Antonio, Texas, USA (March 25-30, 2012)
E) Polymers in Dispersed Media, Lyon, France (April 16-19, 2012)
F) Polymer Reaction Engineering VIII, Cancun, Mexico (May 6-11, 2012)
G) Europolymer Conference – EUPOC 2012, Gargnano, Italy (June 3-7, 2012)
H) Second European Symposium on Photopolymer Science, Torino, Italy (September 4-7, 2012)
I) Working Party on Polymer Reaction Engineering, Lyon, France (October 11-13, 2012)
J) Polymer Chemistry Conference 2012 – From Biomedical Applications to Energy, Xcaret, Mexico (November 12-16, 2012)
K) ERC Grantees Conference 2012 – Frontier Research in Chemistry, Strasbourg, France (November 22-24, 2012)
L) Macro BeGe 2012 – Belgian-German Macromolecular Meeting, Houffalize, Belgium (December 3-4, 2012)
A) Makromolekulares Kolloquium, Freiburg, Germany (February 23-25, 2012)
The Macromolecular Journals sponsored two prizes for the best poster presentations. The prizes were awarded to:
a1) Born in Fire to Kill Fire
B. Dittrich,1 B. Schartel,1* A. Meyer-Plath,1* S. Petrov,1 D. Hofmann,2 F. Tölle,2 K.-A. Wartig,2 R. Mülhaupt1*
1 BAM Federal Institute for Materials Research and Testing, Unter den Eichen 87, 12205 Berlin, Germany; E-mail: bernhard.schartel@bam.de

2 Freiburg Materials Research Center and Institute for Macromolecular Chemistry, Albert-Ludwigs-University of Freiburg, Stefan-Meier-Str. 31, 79104 Freiburg, Germany; E-mail: rolf.muelhaupt@makro.uni-freiburg.de
Graphene is one of the latest nanomaterials proposed to endow polymer nanocomposites with unique and outstanding properties as high modulus, electrical conductivity and potential flame retardancy. Graphene production in multigram-scale is achieved by oxidation of graphite to graphite oxide (GO) followed by subsequent thermal reduction and exfoliation to a functionalized graphene (FG) named thermally reduced graphite oxide (TRGO). As a conventional method for FG-production in a sufficient scale a tube furnace is employed. A new approach to graphite oxide exfoliation is based on extremely rapid heating in a thermal plasma torch. Mechanical properties and burning behaviour of polypropylene (PP)/TRGO nanocomposites were investigated and compared to nanocomposites containing commercial carbon black, multiwalled carbon nanotubes, expanded graphite and semi-commercial multilayer graphene. TRGO showed exceptional material enhancement by combining mechanical reinforcement, improved electrical conductivity and improved flame retardancy behaviour. Significant changes in fire properties are based on protective layers of inert fillers which form on top of the burning specimen. 
a2) New Functional Colloidal Morphologies from Block Copolymer Assembly in Droplets
R. H. Staff,1 M. Gallei,2 M. Mazurowski,2 M. Rehahn,2 K. Landfester,1 D. Crespy1*
1 Max Planck Institute for Polymer Research, Ackermannweg 10, 55128 Mainz, Germany; crespy@mpip-mainz.mpg.de
2 Ernst-Berl Institute for Chemical Engineering and Macromolecular Science, Darmstadt University of Technology, Petersenstr. 22, 64287 Darmstadt, Germany
We investigated the morphology of block copolymers in colloidal systems in dependence of one or two spherical nanoconfinements.[1] The colloids were prepared from block copolymers of styrene and methyl methacrylate P(S-b-MMA) by a solvent evaporation process from miniemulsion droplets. We studied the relationship between the confinement and the morphology of the particles and its consequence on the morphology of the block copolymer. Furthermore, functional nanoparticles and nanocapsules from the redox-responsive block copolymer of methyl methacrylate and vinyl ferrocene[2] P(MMA-b-VFc) were prepared by the same method. The redox-response was found to significantly influence the particle morphology.
[1] R. H. Staff, P. Rupper, I. Lieberwirth, K. Landfester, D. Crespy, Soft Matter, 2011, 7, 10219
[2] M. Gallei, R. Klein, M. Rehahn, Macromolecules, 2010, 43, 1844
B) Nanomaterials for Biomedical Technologies, Frankfurt, Germany (March 6–7, 2012)
The Macromolecular Journals and Advanced Healthcare Materials sponsored two prizes for the best poster presentations. The prizes were awarded to:
b1) PBCA Nanocapsules as a Versatile Drug Delivery Platform: Rapid Cytoplasmatic Delivery of Payloads by Endosomal Escape
Stephanie Tomcin,* 1 Grit Baier,1 Steffen Lorenz,2 Anna Musyanovych,1 Katharina Landfester,1 Volker Mailänder1
1 Max Planck Institute for Polymer Research, Mainz, Germany; tomcin@mpip-mainz.mpg.de
2 University Medicine of the Johannes Gutenberg University, Mainz, Germany
We found out that oligonucleotides (oligos) labeled with Cy5 and encapsulated in PBCA (poly-butylcyanoacrylate) nanocapsules show colocalization with mitochondria after their cellular uptake. The encapsulation of Cy5-labeled (oligos) results from polymerization of butylcyanoacrylate (BCA), which generates the biodegradable polymer PBCA. This polymerization occurs on the surface of aqueous droplets (with the oligos inside), which were formed by using the inverse miniemulsion process The colocalization was investigated by live cell imaging on the confocal laser scanning microscope (CLSM). Different cell lines were incubated with PBCA nanocapsules with Cy5-labeled oligos as payload for 1-72 hours. The amount of colocalization increases with longer incubation times. Oligonucleotides were used as payload to serve as model cargo for other molecules like siRNA.
b2) Photostimulated Nanoparticles for Biomedical Diagnostics
Sofia Dembski,* 1 Moritz Milde,1 Carsten Gellermann,1 Miroslaw Batentschuk,2 Andres Osvet,2 Albrecht Winnacker2
1 Fraunhofer Institute for Silicate Research, Wuerzburg, Germany
2 Materials for Electronics and Energy Technology, University of Erlangen-Nuremberg, Erlangen, Germany
[Further information to be added when available]
C) Bio-Inspired Materials, Potsdam, Germany (March 20-23, 2012)
The Macromolecular Journals sponsored a prize for the best poster presentation. The prize was awarded to:
Bioinspired Composites through Magnetic Control of Al2O3 Platelets in Epoxy Matrices
Rafael Libanori,* Randall M. Erb, André R. Studart
Laboratory for Complex Materials, ETH Zürich, Switzerland
Nature assembles anisotropic building blocks in a fashion that maximizes the mechanical performance of natural composites according to the stresses they are subjected to. In contrast, the deliberate control of anisotropic particles to locally tailor the material's mechanical properties without changing its chemical composition remains largely unexplored in manmade composites. In this study, we produced platelet-reinforced epoxy composites with deliberate reinforcing architectures that resemble the bilayers found in seashells and teeth. Magnetic alignment of anisotropic platelets allowed for the production of epoxy-based composites exhibiting superior mechanical properties as compared to conventional systems with randomly distributed particles. Bilayer composites mimicking the structure exhibited by the abalone shell exhibited 1.4- and 2.1-fold increase in flexural modulus and Vickers hardness, respectively, as compared to the pure epoxy matrix. These values are about 50% higher than the bilayer composites containing the platelets aligned horizontally in the outer layer and vertically in the inner layer.
D) 20th International Analytical Ultracentrifugation Conference, San Antonio, Texas, USA (March 25-30, 2012)
The Macromolecular Journals sponsored a prize for the best poster presentation. The prize was awarded to:
Mapping the Dimer Interface of SecA for the Development of New Antibacterials
Andy J. Wowor,* 1 2 Sarah M. Auclair,2 Ping Zhao,2 Dongmei Yu,2 Debra A. Kendall,2 James L. Cole1
1 Department of Molecular and Cell Biology, University of Connecticut, Storrs, Connecticut, 06269, United States; andy.wowor@uconn.edu
2 Department of Pharmaceutical Sciences, University of Connecticut, Storrs, Connecticut, 06269, United States
SecA is an ATPase that mediates preprotein translocation through the SecYEG channel. As a central component in the general secretion pathway of bacteria, SecA interacts with various ligands, including other SecA molecules. SecA exists in a monomer-dimer equilibrium at micromolar concentrations that is highly sensitive to salt concentration and temperature.[1,2] SecA is a potential target for antibacterial therapeutics because it is crucial for protein transport and cell viability, it is highly conserved among species of bacteria, and it has no close human homologs. Although the structure of the SecA protomer is well-conserved in crystal structures obtained from different bacterial species, multiple dimer interfaces have been identified. To define the physiological dimer interface of SecA, we have performed site-directed mutagenesis based on the alternative dimer interfaces reported in the crystal structures. Residues for mutagenesis were chosen by computational alanine scanning using the program Robetta. The selected mutations were predicted to destabilize the interface by at least 1 kcal/mol. By using sedimentation velocity, we determined the effect of alanine substitution on dimerization energetics. We found that the L5A and L6A mutations substantially reduce dimerization by about 1 kcal/mol, demonstrating the significance of the N-terminal region of SecA for dimerization.
[1] Woodbury, R. L., Hardy, S. J., and Randall, L. L.; Protein Sci. 2002, 11, 875.
[2] Wowor, A. J., Yu, D., Kendall, D. A., and Cole, J. L.; J. Mol. Biol. 2011, 408, 87-98.
E) Polymers in Dispersed Media, Lyon, France (April 16-19, 2012)
The Macromolecular Journals sponsored two prizes for the best poster presentations. The prizes were awarded to:
e1) Polysaccharide-Stabilized Core Cross-Linked Polymer Micelle Analogues
Niels M.B. Smeets,* Daniel J. Krasznai,* Timothy F.L. McKenna, Michael F. Cunningham and Pascal Champagne
Department of Chemical Engineering, McMaster University, Hamilton, Ontario, Canada; nmbsmeets@gmail.com
An approach is presented for the synthesis of block-copolymers that resemble the structural architecture of a core cross-linked micelle. The polymers are synthesized from a combination of catalytic chain transfer polymerization (CCTP), thiol-Michael addition chemistry and reductive amination. A hydrophobic hyperbranched core is synthesized via CCTP of methyl methacrylate (MMA) and ethylene glycol dimethacrylate (EGDMA), which affords control over the polymer architecture and the degree of chain end-functionality. The vinyl unsaturations of the hyperbranched polymers are converted in nucleophilic pendant amines by thiol-Michael addition using cysteamine hydrochloride. A polysaccharide shell is grafted onto the hyperbranched core via reductive amination with dextran (DEX). The synthesized poly(MMA-co-EGDMA)-b-DEX polymers possess an amphiphilic character, are colloidally stable and resemble the topology of a core cross-linked micelle.
e2) Initiator-Free Photopolymerization in Miniemulsion
F. Jasinski,* 1 P. Hoijemberg,1 A. Chemtob,1 C. Croutxé-Barghorn,1 A. Criqui2
1 Laboratory of Macromolecular Photochemistry and Engineering, ENSCMu, 3 rue Alfred Werner 68093 Mulhouse Cedex, France; florent.jasinski@uha.fr
2 Mäder Research, 130 Rue de la Mer Rouge, 68200 Mulhouse, France
Radical photopolymerization in miniemulsion can be an effective route to produce polymer nanolatexes. In the present study, we focused on the opportunity to exploit UV light to trigger the polymerization directly without the assistance of a photoinitiator. This approach did not require excimer lamp, imposing serious safety requirements and investments costs. The minor UV-C emission range of conventional Hg arc lamps was found to be sufficient to induce the self-initiation of acrylate monomer miniemulsions. The influence of the nanodroplets sizes on the light penetration depth was investigated and explained by considering both scattering and compartmentalization roles. For the first time, miniemulsion polymerizations with a laboratory annular photoreactor were performed.
F) Polymer Reaction Engineering VIII, Cancun, Mexico (May 6-11, 2012)
The Macromolecular Journals sponsored three prizes for the best poster presentations. The prizes were awarded to:
f1) Rate Coefficients for Homogeneous Phase Copolymerization of Fluorinated Olefins in Supercritical CO2
Rebekka Siegmann,* Sabine Beuermann
Institute of Chemistry, University of Potsdam, Karl-Liebknecht Str. 24-25, 14476 Potsdam/Golm, Germany
Copolymers containing vinylidene fluoride (VDF) and hexafluoropropene (HFP) units play a major role in various applications due to their outstanding properties. In contrast to common emulsion polymerizations our group developed an attractive stabilizer-free homogeneous phase synthesis of VDF-HFP copolymers using supercritical CO2 as solvent. Due to high experimental demand only little is known about the related rate coefficients so far. However, reliable modeling requires a deep understanding of the kinetics. For the first time Pulsed Laser Polymerizations/ Size-Exclusion Chromatography (PLP-SEC) was applied to determine overall propagation rate coefficients, kp,COPO, for VDF-HFP copolymerizations. Experimental methods for identification of precise monomer concentration and absolute polymer molecular weights were developed to obtain reliable kp,COPO values. Propagation rate coefficients were determined for HFP monomer contents ranging from 0.2 to 0.7 in a wide range of temperatures and pressures giving access to activation energy and activation volume. Activation energies, e.g., are much lower than for ethene due to the presence of fluorine atoms in the monomer units.
f2) Quantitative NMR Spectroscopy Analysis for Determination of Polymer Microstructure
Ruzica Kasalo,* Markus Busch
Technical University Darmstadt, Ernst-Berl-Institute for Technical and Macromolecular Chemistry, Petersenstraße 20, 64287 Darmstadt, Germany
The everyday life application of polymer materials makes its property design essential. These properties are determined by the polymeric microstructure which is controlled by reaction conditions, reactor design and type of polymerization. For microstructural investigation and understanding of the property- microstructure correlation a reliable polymer analysis tool as the 13C NMR spectroscopy is required. Ethylene-styrene and ethylene-isobutylene co-polymers have been synthesized in a high pressure mini-plant for continuously stirred radical polymerization at a temperature T = 205 °C and pressure p = 1650 bar. The synthesized samples are analyzed by 13C NMR spectroscopy. Due to long relaxation times of carbon atoms quantitative NMR measurement conditions have to be ensured by choosing long delay times and the inverse gated decoupling method. By addition of a relaxation agent, Chromium(III) acetylacetonate, a high number of scans is achievable to gain good resoluted spectra. The results from the analysis are used to show conversion dependence of composition of the two co-polymer systems and to determine reactivity ratios. Additionally the course of methyl groups, butyl short chain branches and end of chain contributions, caused by transfer to propionic aldehyde, as a function of both co-monomers is shown.
f3) Improvement of Hardening Stiffness Test as an Indicator of Environmental Stress Cracking Resistance of Polyethylene
Pouyan Sardashti,1 Costas Tzoganakis,1 Maria A. Polak,2 Alexander Penlidis* 1
1 Institute for Polymer Research, Department of Chemical Engineering, University of Waterloo, Waterloo, Ontario, N2L 3G1, Canada
2 Department of Civil and Environmental Engineering, University of Waterloo, Waterloo, Ontario, N2L 3G1, Canada
Long term mechanical behavior of polyethylene (PE) is of great importance especially in cases where structural integrity is required. In this study, relationships between molecular structure and material response characteristics were investigated, mainly between molecular weight properties and short chain branching content. This was done in relation to the strain hardening behavior of PE resins, in order to evaluate their environmental stress cracking resistance (ESCR). ESCR occurs through a slow crack growth mechanism under low applied stresses and long periods of time. ESCR is usually assessed by unreliable and time consuming testing methods. Extent of entanglements and entanglement efficiency have been investigated by monitoring the strain hardening behavior of PE resins in the solid state through a uniaxial tensile test. We have developed and modified a simple, yet very practical test, the hardening stiffness (HS) test, for prediction of ESCR. This test offers a more reliable and consistent ESCR picture without the drawbacks of the subjective notching process and the effect of aggressive fluids.
G) Europolymer Conference – EUPOC 2012, Gargnano, Italy (June 3-7, 2012)
The Macromolecular Journals sponsored a prize for the best poster presentation. The prize was awarded to:
Predictive Modeling of Sulphur-Containing Polymers of Intrinsic Microporosity
Kyle E. Hart,* 1 Lauren J. Abbott,1 Rupert Taylor,2 Neil B. McKeown,2 Coray M. Colina1
1 Department of Materials Science and Engineering, The Pennsylvania State University, University Park, PA, USA
2 School of Chemistry, Cardiff University, Cardiff, CF10 3AT, UK
Polymers of intrinsic microporosity (PIMs) are a novel class of glassy amorphous polymers, which have a rigid non-linear backbone unit that inherently creates microporosity. Computer simulations of these polymeric materials can provide insight into the pore characteristics of ultramicroporous materials, giving valuable information complimentary to experimental investigations. In this study, predictive simulations of two novel sulphur-containing PIMs were presented and compared to PIM-1 for gas storage applicability by means of characterizing the pore topology by analysing the geometric surface areas, micropore volumes, and structure factors of the simulated samples. From this investigation, it has been determined that the sp3 hybridization of the sulphur in the PIMs provides an extra site of contortion along the backbone, and thus the polymer is able to pack more efficiently than PIM-1, resulting in a predicted decrease of overall gas storage capabilities.
H) Second European Symposium on Photopolymer Science, Torino, Italy (September 4-7, 2012)
The Macromolecular Journals sponsored a prize for the best poster presentation. The prize was awarded to:
Surface Patterned Amphiphilic Perfluoropolyether/Poly(ethylene glycol) Networks as High-Performance Antifouling Coatings
Dominica H.C. Wong,1 Yapei Wang,1 Alessandra Vitale,* 2 John A. Finlay,3 Gemma Clay,3 Maureen E. Callow,3 Joseph M. DeSimone1
1 Department of Chemistry, University of North Carolina at Chapel Hill, 27514 Chapel Hill, NC, USA
2 Department of Applied Science and Technology, Politecnico di Torino, 10129 Torino, Italy; Email: alessandra.vitale@polito.it
3 School of Biosciences, University of Birmingham, B15 2TT Birmingham, UK
Biofouling, known as the undesirable accumulation of microorganisms, algae and invertebrates on surfaces in the marine environment, increases ship hull frictional drag, which translates to ship powering penalties of up to 86% at cruising speeds.[1] In our previous work the facile solvent-free preparation of UV crosslinked amphiphilic co-network coatings for antifouling marine applications has been demonstrated.[2] These environmentally friendly high-performance materials consist of hydrophobic dimethacryloxy functionalized perfluoropolyether (PFPE-DMA) chains crosslinked with hydrophilic monomethacryloxy functionalized poly(ethylene glycol) macromolecules (PEG-MA). Thus far, only ultra-flat PFPE-PEG coatings have been fabricated with surface roughness of less than one nanometer. Given the reported significant relationship between the interfacial contour and biofouling performance, we propose to combine the effects of chemical composition and surface topography to obtain multifunctional coatings with enhanced antifouling properties. Therefore, using soft lithographic technique, UV cured PFPE-PEG coatings patterned with various pillar-shaped topographies were fabricated. These films show very low surface energy, high contact angles, and promising enhanced antifouling performances.
[1] M.P. Schultz. Biofouling 2007, 23, 331.
[2] Y. Wang, L. Pitet, J.A. Finlay, L. Brewer, G. Cone, D.E. Betts, M.E. Callow, J.A. Callow, D. Wendt, M.A. Hillmyer, J.M. DeSimone, Biofouling 2011, 27, 1139.
I) Working Party on Polymer Reaction Engineering, Lyon, France (October 11-13, 2012)
The Macromolecular Journals sponsored a prize for the best poster or oral presentation. The prize was awarded to:
A Novel Approach for Mass Transfer in Miniemulsion Polymerization
T.G.T. Jansen,* 1 J. Meuldijk,1 A.M. van Herk,1 P.A. Lovell2
1 Department of Chemical Engineering and Chemistry, Eindhoven University of Technology, Postbus 513 5600 MB Eindhoven, The Netherlands; Email: T.G.T.Jansen@tue.nl
2 School of Materials, The University of Manchester, UK
Miniemulsion polymerization is a promising and environmentally-friendly free radical heterophase polymerization technique. It offers the possibility to obtain high molecular weight polymer products at a high overall reaction rate with a low environmental impact. The use of very hydrophobic monomers with a non-detectable water solubility in miniemulsion polymerization shows that monomer is not compartmentalized in the monomer droplets, despite its high resistance against aqueous phase transport. A collision oriented transport mechanism that is based on the Brownian motion of the droplets in a miniemulsion, which circumvents the aqueous phase, has been presented as an extension to the current Smith-Ewart theory of mass transport, based on molecular diffusion.
J) Polymer Chemistry Conference 2012 – From Biomedical Applications to Energy, Xcaret, Mexico (November 12-16, 2012)
The Macromolecular Journals sponsored a prize for the best poster presentation. The prize was awarded to:
RGD-Functionalized Poly(2-Oxazoline)-Based Microgels with Enhanced Adhesion to Cancer Cells
Verena Schenk,1,2 Elisabeth Rossegger,1,2 Björn Hoffmann,3 Michael Höpfner,*3 Frank Wiesbrock*1,2
1 Polymer Competence Center Leoben GmbH, Roseggerstrasse 12, 8700 Leoben, Austria; Email: frank.wiesbrock@pccl.at
2 Graz University of Technology, Institute for Chemistry and Technology of Materials, Stremayrgasse 9, 8010 Graz, Austria
3 Department of Physiology, Charité – Universitaetsmedizin Berlin, Campus Benjamin Franklin, Thielallee 71, 14195 Berlin, Germany; Email: michael.hoepfner@charite.de
Chemotherapeutics for cancer treatment commonly are non-selective DNA intercalators that cause severe side-effects in patients. Various cancer cells, on the other hand, specifically express highly active αVβ5-integrins that show strong interactions with the RGD motif of peptoide pentacycles. In this study, we prepared crosslinked poly(2-oxazoline)-hydrogels from microwave-assisted one-step polymerizations, ground them to obtain (drug-loadable) microgels, and functionalized their surfaces with the RGD motif by thiol-ene reactions among the olefinic side-chains of the poly(2-oxazoline)s and the thiol group in c(RGDfC) pentapeptides. The adhesion of these microgels was tested against endothelial Eahy and pancreatic cancer BON cells. The poly(2-oxazoline)-networks bearing the RGD motif showed significant adhesion to BON cells, while the adhesion of either the poly(2-oxazoline)-networks (with and without the RGD motif) to Eahy cells was low. The adhesion of RGD-containing versus RGD-free hydrogels to BON cells after 24 h was analyzed in n = 350 cells, resulting in a 4.3-fold higher adhesion of RGD-bearing hydrogels.
K) ERC Grantees Conference 2012 – Frontier Research in Chemistry, Strasbourg, France (November 22-24, 2012)
The Macromolecular Journals sponsored a prize for the best poster presentation. The prize was awarded to:
Push-Pull Oligothiophene Systems as New Fluorescent Membrane Probes
Marta Dal Molin,* David Alonso Doval, Andrea Fin, Naomi Sakai, Stefan Matile
Department of Organic Chemistry, University of Geneva, Switzerland
Fluorescent probes represent a powerful tool in chemical biology research, thanks to their ability to determine cellular membrane characteristics with high spatial and temporal resolution.[1] In recent years many efforts have been aimed at the development of new fluorescent probes with enhanced characteristics; here we propose a new concept for the design of probes based on oligothiophene push-pull systems.
In these new bio-inspired fluorophores, planarization and polarization of the oligothiophene core are induced by environmental changes, enabling the sensing of membrane potential, fluidity, homogeneity and tension. Preliminary studies on model vesicles show the ability of the new fluorophore to detect thermal phase transitions and variation of polarization.[2]  Oligothiophenes with a higher degree of twisting and a stronger push-pull system are also tested, in order to improve the sensitivity of the probes.
[1] L. A. Bagatolli, Biochim. Biophysic Acta 2006, 1758, 1541.
[2] A. Fin, A. Vargas Jentzsch, N. Sakai, S. Matile, Angew. Chem. Int. Ed. 2012, in press.
L) Macro BeGe 2012 – Belgian-German Macromolecular Meeting, Houffalize, Belgium (December 3-4, 2012)

The Macromolecular Journals sponsored prizes for the best poster and oral presentations. The prizes were awarded to:
l1) Poly(lactic acid)-graft-Poly(ethylene glycol) Copolymers for Bone-Grafting Applications
Dorothee E. Borchmann,* Niels ten Brummelhuis, José A. Castillo, Marcus Weck
Molecular Design Institute and Department of Chemistry, New York University, New York, NY 10003, USA; Email: deb343@nyu.edu
We present two convergent syntheses towards poly(lactic acid)-graft-poly(ethylene glycol) (PLA-g-PEG) copolymers. To obtain well-defined polymers with a high grafting density, we attached PEG-chains to the lactide monomers before polymerization. Two synthetic pathways were designed, one using a 1,3-dipolar cycloaddition as the key step to functionalize a strained spirolactide-monomer with PEG-azides,[1] the other using thiol-ene chemistry between an alkene lactide and a thiol-containing PEG. Cell studies of the resulting PLA-g-PEG with MC3T3-E1 cells revealed reduced cell adhesion compared to PLA due to the PEG content of the polymer.[1] Our PLA-g-PEG materials were functionalized with an RGD-containing pentapeptide that is known to bind to the integrin receptors of osteoblasts.[2] The final construct is designed for specific adhesion of the peptide-polymer conjugate to osteoblasts, while discouraging attachment of other biomacromolecules due to the PEG chains.
[1] J. A. Castillo, D. E. Borchmann, A. Y. Cheng, Y. Wang, C. Hu, A. J. García, M. Weck, Macromolecules 2012, 45, 62.
[2] A. Shekaran, A. J. García, J. Biomed. Mater. Res. A 2011, 96A, 261.
l2) From Sequence Defined Oligomers to Sequence Controlled Polymers Through a Thiolactone Coupling Strategy
Lieselot Carrette,* Pieter Espeel, Sven Capenberghs, Katarzyna Bury, Andreas Baudot, Dorien Van Lysebetten, Matthias Van Zele, Annemieke Madder, Filip Du Prez
Laboratory for Organic and Biomimetic Chemistry & Polymer Chemistry Research, Department of Organic Chemistry at Ghent University, Krijgslaan 281, S4, 9000 Gent, Belgium; Email: Lieselot.Carrette@UGent.be
We report on the use of thiolactone chemistry[1] as a novel coupling strategy for the generation of well-defined functionalized oligomers on solid support. Thiolactones have an interesting structure, featuring a protected thiol as an activated S-CO bond. This allows their opening by a broad range of commercially available amines, liberating a thiol suited for chain elongation by SN2 or Michael addition, while simultaneously introducing a functionality. As the thiol is protected as thiolactone, there is no need for inefficient protection schemes, as in most current coupling protocols.
[1] P. Espeel, F. Goethals, F. Du Prez, J. Am. Chem. Soc. 2011, 133, 1678.
l3) A Thiolactone Approach to Extend the Realm of Thiol-Click Chemistries in Polymer Synthesis
Fabienne Goethals,* Pieter Espeel, Filip Du Prez
Polymer Chemistry Research Group, Department of Organic Chemistry at Ghent University, Krijgslaan 281, S4, 9000 Gent, Belgium; Email: fabienne.goethals@ugent.be
We present the use of monomers containing both an (activated) double bond and a thiolactone unit, resulting in an AB' type monomer. The readily available N-acetylhomocysteine thiolactone was already used for the introduction of thiol groups in natural proteins, through the nucleophilic ring-opening by the ε-NH2 groups of lysine residues. We adapted this method and combined it with the radical thiol-ene process in a one-pot fashion as a mild approach for the synthesis of functional linear polyurethanes starting from stable amine containing compounds.[1] The approach was further extended by making the entire polymerization process nucleophilic. Aminolysis of a readily available AB'-urethane monomer, containing both an acrylate (A) and a thiolactone unit (B'), facilitates the preparation of various reactive thiol-acrylates. In situ polymerization via Michael addition proceeds at ambient conditions, yielding polyurethanes with a large variety of chemical functionalities. Side-chain functionality originates from the modular use of different amines, allowing for the introduction of pendent functional groups (double bond, triple bond, furfuryl, tertiary amine, morpholine, etc.) along the polyurethane backbone.[2] This amine-thiol-ene conjugation as a simple, efficient, and modular linking process is considered to be a relevant extension of the currently quite popular thiol-ene chemistry, especially in polymer science.
[1] P. Espeel, F. Goethals, F. Du Prez, J. Am. Chem. Soc. 2011, 133, 1678.
[2] P. Espeel, F. Goethals, F: Driessen, L.-T. Nguyen, F. Du Prez, Polym. Chem., DOI:10.1039/C3PY00004D
l4) Harnessing Entropy to Direct the Bonding/Debonding of Polymer Systems
Nathalie K. Guimard,1 Junming Ho,2 Ching Y. Lin,2 Josef Brandt,3 Jan Mueller,1 Kim K. Oehlenschlager,1 Stefan Hilf,4 Albena Lederer,3 Michelle L. Coote,2 Friedrich G. Schmidt,5 Christopher Barner-Kowollik1 *

1 Preparative Macromolecular Chemistry, Institut für Technische Chemie und Polymerchemie, Karlsruhe Institute of Technology (KIT), Engesser Strasse 18, 76128 Karlsruhe, Germany

2 ARC Centre of Excellence for Free-radical Chemistry and Biotechnology, Research School of Chemistry, Australian National University, Canberra ACT 0200, Australia

3 Leibniz-Institute für Polymerforschung Dresden, Hohe Strasse 6, D-01069 Dresden, Germany

4 Evonik Industries AG, Rodenbacher Chaussee 4, 63457 Hanau-Wolfgang, Germany

5 Evonik Industries AG, Paul-Baumann-Strasse 1, 45764 Marl, Germany
A popular class of smart materials is that which contains polymers capable of undergoing dynamic bonding.[1,2] The key to developing dynamic bonding polymers optimized for certain applications is to appropriately tune the bonding and debonding points of the polymer. The widely accepted approach for controlling the bonding/debonding properties of polymers has been to intelligently design/select the functional groups responsible for the dynamic bonding of monomers employed to form the polymer.[3] This method essentially requires new monomers to be synthesized each time an adjustment of the debonding point is desired. However, it would likely be more pragmatic and save time, effort, and money if the dynamically bonding functional groups could be maintained and instead the polymer backbone could be altered, which is facilitated by the well-understood controlled/living polymerization techniques available to polymer chemists. We present both theoretical (i.e., ab initio quantum mechanical theoretical predictions) and experimental evidence that suggests that it is indeed possible to tune the debonding temperature of two DA-based polymeric systems by changing the chain length of the polymer building blocks, thus altering the entropy released on debonding.[4] A significant decrease (as much as 60 °C) in the retro Diels-Alder temperature was observed when the chain length of the difunctional dienophile building block was increased. These results have the potential to reshape the approach utilized to design materials capable of reversible bond formation, such as self-healing materials.
[1] Guimard, N. K.; Oehlenschlager, K. K.; Zhou, J.; Hilf, S.; Schmidt, F. G.; Barner-Kowollik, C.; Macromolecular Chemistry and Physics 2012, 213, 131.
[2] Wojtecki, R. J.; Meador, M. A.; Rowan, S. J.; Nature Materials 2011, 10, 14.
[3] Bergman, S. D.; Wudl, F. J.; Mater. Chem. 2008, 18, 41.
[4] Guimard, N. K.; Ho, J.; Lin, C. Y.; Brandt, J.; Mueller, J.; Oehlenschlager, K. K.; Hilf, S.; Lederer, A.; Coote, M. L.; Schmidt, F. G.; Barner-Kowollik, C.; Chemical Science 2013, in press.
(go to top)