Welcome to the virtual Best of Advanced Optical Materials 2016 issue which presents the Editors' selection of some of the most outstanding articles of the year!

Advanced Optical Materials is a member of Wiley's family of leading materials science journals and provides an outlet for work on all aspects of light-matter interactions. In 2016 Advanced Optical Materials received its first full impact factor of 5.36 underlining its position among top optics journals.

The original articles presented in this virtual issue are written by experts from all over the world and cover a multitude of different topics including organic electronics, metamaterials research, and many more.
If you are especially interested in photochromic molecules and materials you will certainly be interested in the Special Issue from September guest edited by He Tian and Stefan Hecht.
In 2017 Advanced Optical Materials will double its number of issues to 24 which will all be published online on Wiley Online Library. All articles are available in EarlyView as soon as they are ready. Advanced Optical Materials is a fully electronic journal and offers optional open access through participating in Wiley's OnlineOpen scheme.
Full details of the journal, including the Author Guidelines can be found on www.advopticalmat.com. The submission site can be accessed at http://www.editorialmanager.com/advopticalmat.
Make sure to recommend the journal for online access to your librarian. Subscription information can be found here.

We hope that you will enjoy reading our selection of articles and we are looking forward to seeing also your best work in Advanced Optical Materials.
Read all contributions for free: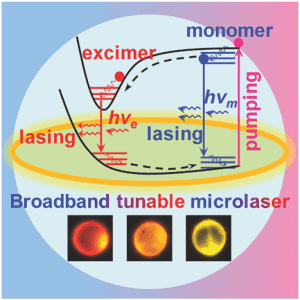 Excimer Emission in Self-Assembled Organic Spherical Microstructures: An Effective Approach to Wavelength Switchable Microlasers
by Cong Wei, Miaomiao Gao, Fengqin Hu, Jiannian Yao and Yong Sheng Zhao
10.1002/adom.201600048
–
–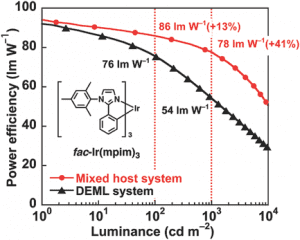 Simultaneous Realization of High EQE of 30%, Low Drive Voltage, and Low Efficiency Roll-Off at High Brightness in Blue Phosphorescent OLEDs
by Kazuo Udagawa, Hisahiro Sasabe, Fumiaki Igarashi and Junji Kido
10.1002/adom.201500462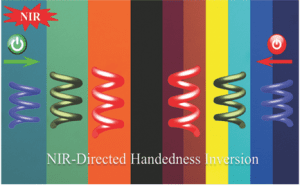 –
Near-Infrared Light-Directed Handedness Inversion in Plasmonic Nanorod-Embedded Helical Superstructure
by Ling Wang, Karla G. Gutierrez-Cuevas, Augustine Urbas and Quan Li
10.1002/adom.201500533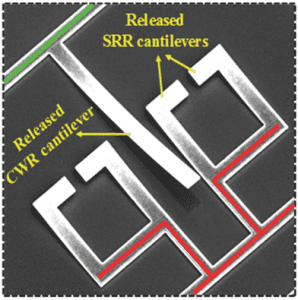 Active Control of Electromagnetically Induced Transparency Analog in Terahertz MEMS Metamaterial
by Prakash Pitchappa, Manukumara Manjappa, Chong Pei Ho, Ranjan Singh, Navab Singh and Chengkuo Lee
10.1002/adom.201500676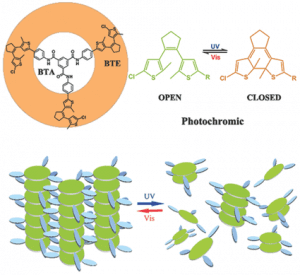 Photoresponsive Supramolecular Assemblies Based on a C3-Symmetric Benzene-1,3,5-tricarboxamide-Anchored Diarylethene
by Teng Li, Xin Li, Jie Wang, Hans Ågren, Xiang Ma and He Tian
10.1002/adom.201500694
Soft Color Composites with Tunable Optical Transmittance
by Francisco López Jiménez, Shanmugam Kumar and Pedro Miguel Reis
10.1002/adom.201500617
 –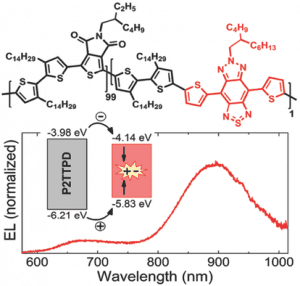 Triazolobenzothiadiazole-Based Copolymers for Polymer Light-Emitting Diodes: Pure Near-Infrared Emission via Optimized Energy and Charge Transfer
by Petri Murto, Alessandro Minotto, Andrea Zampetti, Xiaofeng Xu, Mats R. Andersson, Franco Cacialli and Ergang Wang
10.1002/adom.201600483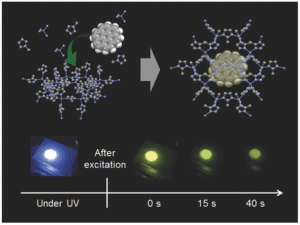 Long-Lived Room-Temperature Phosphorescence of Coronene in Zeolitic Imidazolate Framework ZIF-8
by Hiroyuki Mieno, Ryota Kabe, Naoto Notsuka, Mark D. Allendorf and Chihaya Adachi
10.1002/adom.201600103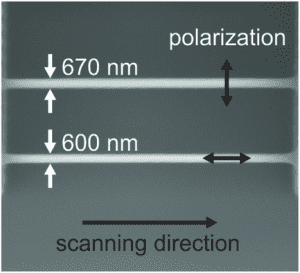 Nanoscale Precision of 3D Polymerization via Polarization Control
by Sima Rekštytė, Tomas Jonavičius, Darius Gailevičius, Mangirdas Malinauskas, Vygantas Mizeikis, Eugene G. Gamaly and Saulius Juodkazis
10.1002/adom.201600155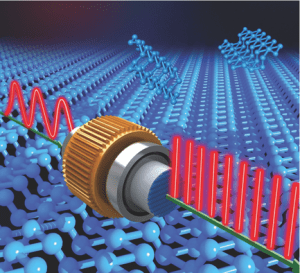 Solvothermal Synthesis and Ultrafast Photonics of Black Phosphorus Quantum Dots
by Yanhua Xu, Zhiteng Wang, Zhinan Guo, Hao Huang, Quanlan Xiao, Han Zhang and Xue-Feng Yu
10.1002/adom.201600214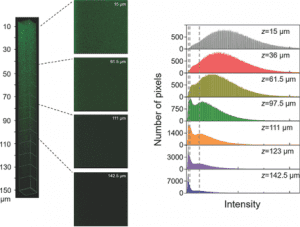 Upconversion Nanocrystal-Doped Glass: A New Paradigm for Photonic Materials
by Jiangbo Zhao, Xianlin Zheng, Erik P. Schartner, Paul Ionescu, Run Zhang, Tich-Lam Nguyen, Dayong Jin and Heike Ebendorff-Heidepriem
10.1002/adom.201600296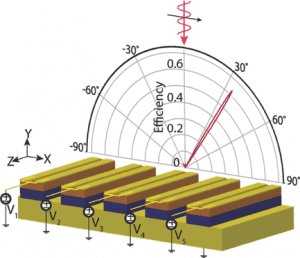 Electrically Reconfigurable Metasurfaces Using Heterojunction Resonators
by Prasad P. Iyer, Mihir Pendharkar and Jon A. Schuller
10.1002/adom.201600297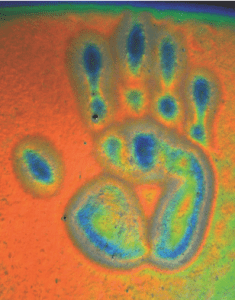 Biocompatible and Sustainable Optical Strain Sensors for Large-Area Applications
by Gen Kamita, Bruno Frka-Petesic, Antoine Allard, Marielle Dargaud, Katie King, Ahu Gumrah Dumanli and Silvia Vignolini
10.1002/adom.201600451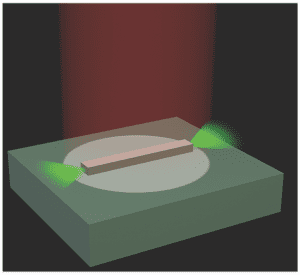 –
Two-Photon Pumped CH3NH3PbBr3 Perovskite Microwire Lasers
by Zhiyuan Gu, Kaiyang Wang, Wenzhao Sun, Jiankai Li, Shuai Liu, Qinghai Song and Shumin Xiao
10.1002/adom.201500597