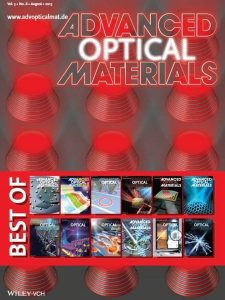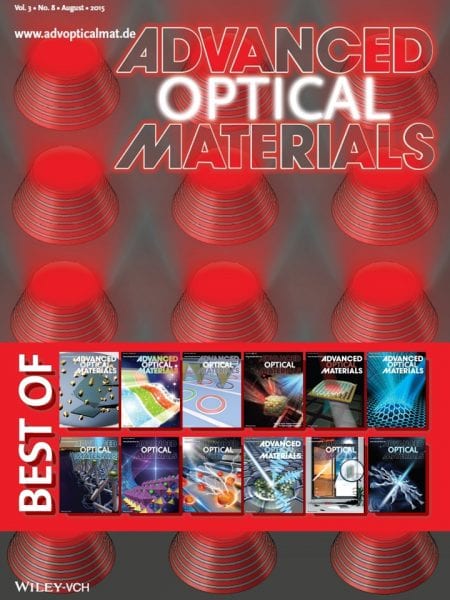 For the third time in a row the editors of Advanced Optical Materials have selected some of the most outstanding articles of the year to be published in a virtual Best of Advanced Optical Materials issue.
Advanced Optical Materials is a member of Wiley's family of leading materials science journals and provides an outlet for work on all aspects of light-matter interactions. In 2015 Advanced Optical Materials received its first ever impact factor. With this partial one-year impact factor of 4.06 the journal underlines its position among top optics journals.

Articles selected for the Best of Advanced Optical Materials 2015 include original articles written by researchers from all over the world on topics like metamaterials, photochemistry, perfect absorbers, upconversion and resonators.
Another highlight of the year is the special series of review articles dedicated to celebrate the International Year of Light. All contributions which are written by experts in their fields can be found at www.advopticalmat.de/IYL.
Advanced Optical Materials is published on Wiley Online Library in twelve online issues per year, with articles available in EarlyView as soon as they are ready. Advanced Optical Materials is a fully electronic journal and offers optional open access through participating in Wiley's OnlineOpen scheme.
Full details of the journal, including the Author Guidelines can be found on www.advopticalmat.com. The submission site can be accessed at http://www.editorialmanager.com/advopticalmat.
Make sure to recommend the journal for online access to your librarian. Subscription information can be found here.

We hope that you will find the selection of articles as stimulating as we did and we encourage you to continue submitting your best manuscripts to Advanced Optical Materials.
Read all contributions for free:
High-Efficiency Dielectric Huygens' Surfaces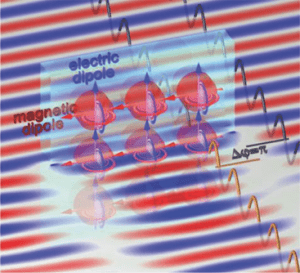 Manuel Decker, Isabelle Staude, Matthias Falkner, Jason Dominguez, Dragomir N. Neshev, Igal Brener, Thomas Pertsch and Yuri S. Kivshar
Adv. Optical Mater. 2015, 3, 813-820
10.1002/adom.201400584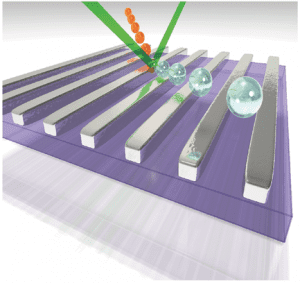 Charlene Ng, Svetlana Dligatch, Hiroshi Amekura, Timothy J. Davis and Daniel E. Gómez
Adv. Optical Mater. 2015, 3, 1582-1590
10.1002/adom.201500157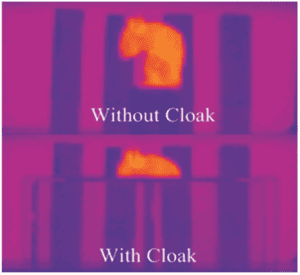 Lian Shen, Bin Zheng, Zuozhu Liu, Zuojia Wang, Shisheng Lin, Shahram Dehdashti, Erping Li and Hongsheng Chen
Adv. Optical Mater. 2015, 3, 1738-1742
10.1002/adom.201500267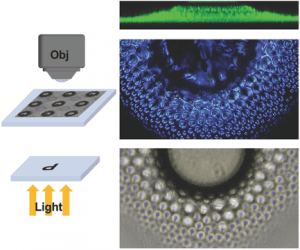 Francesca Serra, Mohamed A. Gharbi, Yimin Luo, Iris B. Liu, Nathan D. Bade, Randall D. Kamien, Shu Yang and Kathleen J. Stebe
Adv. Optical Mater. 2015, 3, 1287-1292
10.1002/adom.201500153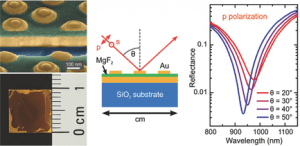 Ramon Walter, Andreas Tittl, Audrey Berrier, Florian Sterl, Thomas Weiss and Harald Giessen
Adv. Optical Mater. 2015, 3, 398-403
10.1002/adom.201400545
Hajime Nakanotani,Taro Furukawa and Chihaya Adachi
Adv. Optical Mater. 2015, 3, 1381-1388
10.1002/adom.201500236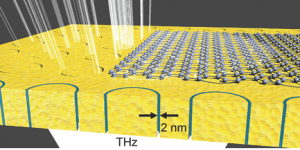 Hyeong-Ryeol Park, Seon Namgung, Xiaoshu Chen, Nathan C. Lindquist, Vincenzo Giannini, Yan Francescato, Stefan A. Maier and Sang-Hyun Oh
Adv. Optical Mater. 2015, 3, 667-673
10.1002/adom.201400546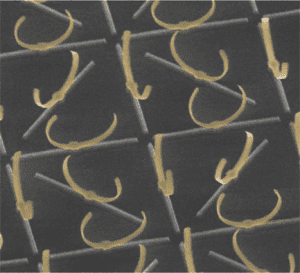 Che-Chin Chen, Atsushi Ishikawa, Yu-Hsiang Tang, Ming-Hua Shiao, Din Ping Tsai and Takuo Tanaka
Adv. Optical Mater. 2015, 3, 44-48
10.1002/adom.201400316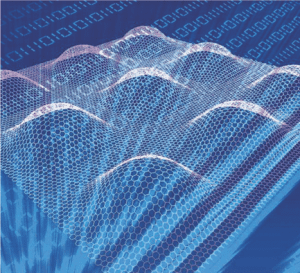 Qiaoliang Bao, Jianqiang Chen, Yuanjiang Xiang, Kai Zhang, Shaojuan Li, Xiaofang Jiang, Qing-Hua Xu, Kian Ping Loh and T. Venkatesan
Adv. Optical Mater. 2015, 3, 744-749
10.1002/adom.201400529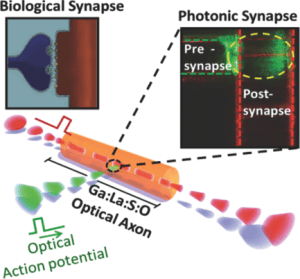 Behrad Gholipour, Paul Bastock, Chris Craig, Khouler Khan, Dan Hewak and Cesare Soci
Adv. Optical Mater. 2015, 3, 635-641

10.1002/adom.201400472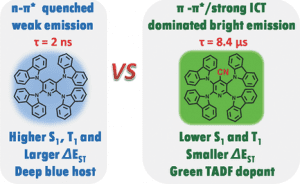 Chao Tang, Tao Yang, Xudong Cao, Youtian Tao, Fangfang Wang, Cheng Zhong, Yan Qian, Xinwen Zhang and Wei Huang
Adv. Optical Mater. 2015, 3, 786-790
10.1002/adom.201500016
A Metamaterial Emitter for Highly Efficient Radiative Cooling