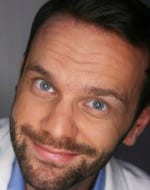 Editor, Macromolecular Rapid Communications
Szymon obtained his Diploma degree from the Jagiellonian University (after spending an exchange year at the University of Helsinki). He also spent a year conducting research at the Max-Planck-Institute for Polymer Research in Mainz (Marie Curie EST) and in 2014 he got his Ph.D. in polymer chemistry from the University of Helsinki. Following a postdoctoral fellowship at the University of Calgary, he joined Wiley-VCH in 2016. He is currently a peer-review editor for Macromolecular Rapid Communications and Advanced Functional Materials.
Ask the Editor
What do you like most about your job? I think that the best part of being an editor is that we get to read research results before they are made public. This way we get to witness and to be part of the process of developing a study into a story, which the community then experiences.
The best advice I have ever been given is… to not let fear of failure guide my actions. It can hinder progress and creativity and reduce our output to a fraction of our potential.