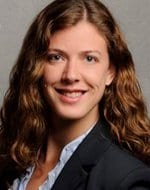 Editor, Macromolecular Bioscience
Anne gained her Diploma degree from the University of Mainz and her Ph.D. from the Max-Planck-Institute for Polymer Research. She joined Wiley in 2012, and the team of the Macromolecular journals in 2014 focusing on Macromolecular Bioscience.
Ask the Editor
What do you like most about your job? I like reading a manuscript that really fascinates me, and then getting the chance to see it turning into a success story.
What is your favorite macromolecular material? My favorite macromolecular material is silk, a natural fiber primarily composed of protein with exceptional mechanical properties.