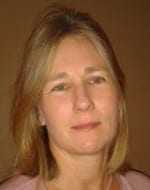 Editor, Macromolecular Chemistry & Physics, Macromolecular Materials & Engineering, Macromolecular Theory & Simulations
Anke obtained her Diploma degree in chemical engineering from the Fachhochschule für Technik Mannheim. She joined Wiley in 2009 and the team of the Macromolecular journals in 2015.
Ask the Editor
What I look for first in a publication is… good images.
If you could have dinner with two famous scientists, they would be… Isaac Newton and Hannah Arendt.