Interested in more news from materials science research? Click here to sign up for the weekly MaterialsViews newsletter, containing the latest research from across the field, from journals such as Advanced Materials, Nature Materials, ACS Nano, and more.
Thomson ISI today released the 2011 Journal Citation Report impact factors, and here is a selection of highlights from the materials science field.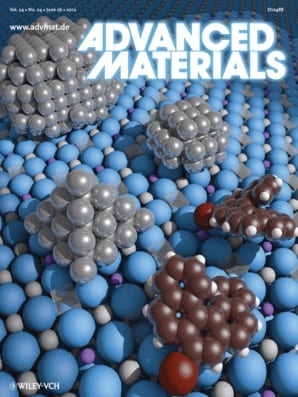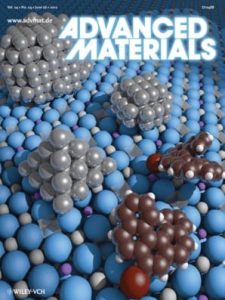 After the 2010 IF's 30% leap to 10.880, Advanced Materials posted another strong performance, jumping 28% to 13.877. Interdisciplinarity remains the journal's forte: listed in six different topic categories by ISI – a rarity worldwide – Advanced Materials stands for successfully bringing researchers together from materials science, chemistry, physics, biosciences, engineers, and, increasingly, also medical research and electronics, as can be seen from the most cited articles from the past few years:
Other top materials science journals rated highly this year included Nature Materials (32.841), Nano Letters (13.198), and ACS Nano (10.774). Chemistry of Materials increased 14% to 7.286, while the Journal of Materials Chemistry increased 17% to 5.968.
Advanced Functional Materials reinforces its standing as a leading full-paper general materials science journal with a 20% increase to 10.179. This is the second straight year with a double-digit percentage increase, thanks to highly cited articles like:
With an increased Impact Factor of 8.349 (a 14% increase), Small continues to be a top forum for scientific research on the nano- and microscale at the interface of materials science, chemistry, physics, engineering, medicine, and biology. "Our readers have come to expect the very best standards in Small and I would like to thank our authors, referees, and Editorial Advisory Board members whose efforts have helped us achieve this tremendous result," says Editor-in-Chief Jose Oliveira.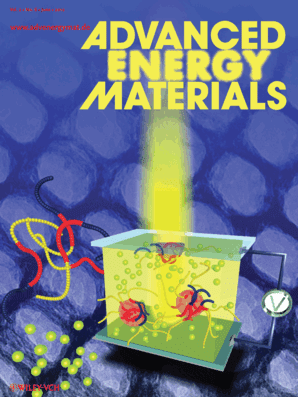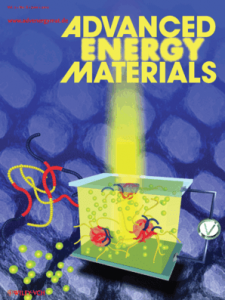 The Advanced family's progress from strength to strength is also evident for new sister journal Advanced Energy Materials. With an inaugural Immediacy Index of 1.950, comparable to Advanced Materials (2.155), Advanced Functional Materials (1.514), and Small (1.221), it has established itself as a force to be reckoned with next year, when its first Impact Factor will be published by ISI. Advanced Energy Materials published much good research in the past year – here are some of the most popular articles:
Advanced Engineering Materials' new Impact Factor of 1.185 shows its premier position in materials engineering.  Supported by well-known societies including DGM, SF2M and SVMT the journal publishes important developments in engineering topics as diverse as high temperature materials, cellular materials, nondestructive testing, biomedical materials and simulation.
Now in its 83rd year of publishing, Steel Research International has seen yet another rise in Impact Factor 0.733, a 61% increase.  The journal is these days renowned for its high selectivity, rapid publication times and, as of this year, its redesigned format and full cover graphics.
The American Ceramic Society's flagship title, the Journal of the American Ceramic Society, remains one of the top journals in the field of ceramic materials science research.  The continued increase in their 2011 Impact Factor, to 2.272, further solidifies the Journal as the source of top quality research spanning the diverse segments of the ceramics field.  The science published in the Journal of the American Ceramic Society has long-lasting appeal to the scientists, engineers and students who read the journal and cite papers over the course of many years, as is evident by the fact that they continue to have the highest 5-year Impact Factor in the Materials Science-Ceramics category.
Materials Impact Factors
Top 6
Nature Materials: 32.841
Nature Nanotechnology: 27.270
Advanced Materials: 13.877
Nano Letters: 13.198
ACS Nano: 10.774
Advanced Functional Materials: 10.179
Other Highlights
Steel Research International: +61%
Advanced Materials: +28%
Advanced Functional Materials: +20%
Journal of Materials Chemistry: +17%